T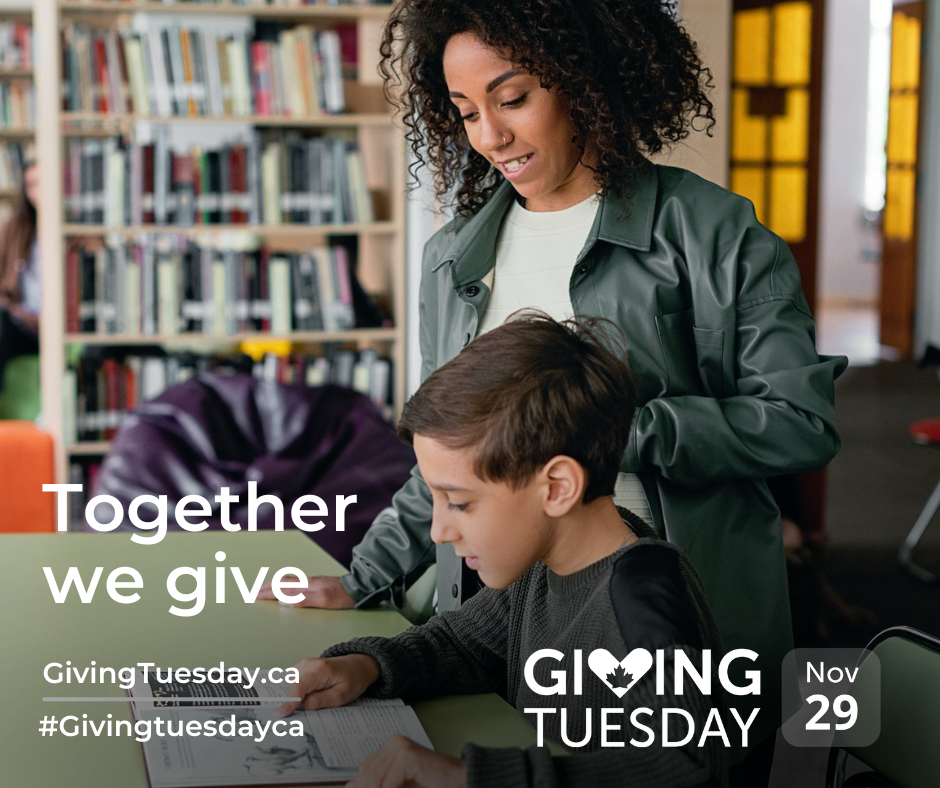 here are a variety of ways that Canadians can give generously this holiday season. CanadaHelps has highlighted 12 Ways to Give, which are easy and accessible to meet every budget:
Donate to a Charity on CanadaHelps: With more than 86,000 charities in Canada, there is no better time than the holidays to donate to a charity or cause, and CanadaHelps makes it easy to find a charity to support.
Set Up a Monthly Charitable Donation: Canadians can make an impact month after month by starting a monthly donation. Monthly giving is one of the easiest ways for Canadians to budget their charitable giving throughout the year, especially during economically challenging times. Plus, monthly donations help charities access reliable funding to help them plan ahead and ensure they have funding throughout the year.
Participate in GivingTuesday on November 29th: The global movement was co-founded in Canada by CanadaHelps in 2013, and last year, more than $11.4 million was donated on GivingTuesday using CanadaHelps. Canadians are encouraged to donate, volunteer, or support other causes of their choice.
Give the Gift of Giving: CanadaHelps Charity Gift Cards are a convenient and easy way to give. Purchasers select a value and design, write a custom message, and then can print or email the gift card to a loved one near or far. Those making the purchase receive an instant charitable tax receipt for the value of the gift card and the recipients can choose to donate the value of the gift card to a registered charity on CanadaHelps.org. These are feel-good gifts that are perfect stocking stuffers, and can be a great way for parents and grandparents to teach children about charitable giving. Plus, Charity Gift Cards can be purchased in bulk and are a perfect personalized gift for businesses to give to their clients or employees, advance their corporate social responsibility strategy, and engage their team.

Give an eCard: eCards can be sent to someone near or far to let them know that a gift has been made in their honour this holiday season. eCards can also be sent in memory of someone to make a difference in their honour.

Give a Charitable Gift: A charitable present is the perfect way to make an impact and give a personalized gift in someone's honour. Find gifts that provide food to people in need, protect animals, support children, improve health, and so much more. Plus, charitable gifts are perfect for any budget and can be browsed by gifts under $25, under $100, or under $250.
Support Multiple Charities with a Single Donation on Unite for Change: Unite for Change, powered by CanadaHelps, is a new online platform allowing Canadians to learn, take action in support of a cause they care about, or donate to one of 40 Cause Funds available. Cause Funds are an innovative and new way to give, enabling a single donation to make a broad and lasting impact by supporting a group of registered charities working towards the same cause.
Launch a Fundraiser: In just minutes, Canadians can launch a fundraiser on CanadaHelps for one or more charities. It's the perfect way for Canadians to gather their community, school, family, or friends to make a difference. Plus, supporters receive an instant tax receipt and funds are sent directly to charities.

Volunteer: The gift of time and talent is unmatched. 58 percent of charities are fully run by volunteers as highlighted in The Giving Report 2022, and many need extra support during the busy holiday season.
Donate Cryptocurrency: An estimated 13 percent** of Canadians own cryptocurrency assets. New to CanadaHelps, crypto owners with bitcoin orethereum can now donate cryptocurrency in support of any registered charity.
Donate Securities: Donations of securities eliminate the capital gains tax and make an even bigger impact as Canadians can donate to their charity of choice while maximizing tax savings. In 2021, more than $31 million was donated via securities on CanadaHelps.

Support Emergency Response Efforts in Canada and Around the World: Whether it's hurricanes that have devastated cities, or floods impacting lives, or the war in Ukraine, there are many ways Canadians can help natural or humanitarian disasters around the world. Charities across the country rely on the generosity of Canadians to provide emergency aid such as food, shelter, medical aid, and humanitarian relief efforts in times of crisis.
For more information on 12 Ways to Give and many other great ideas for how Canadians can support charities and give back this holiday season, visit the CanadaHelps blog.
About CanadaHelps

CanadaHelps is a public foundation advancing philanthropy through technology. For Canadians, it powers CanadaHelps.org, a safe and trusted destination for discovering and supporting any charity in Canada, and UniteforChange.com, where Canadians can learn about causes and easily support the collective work of charities addressing a cause they care about.