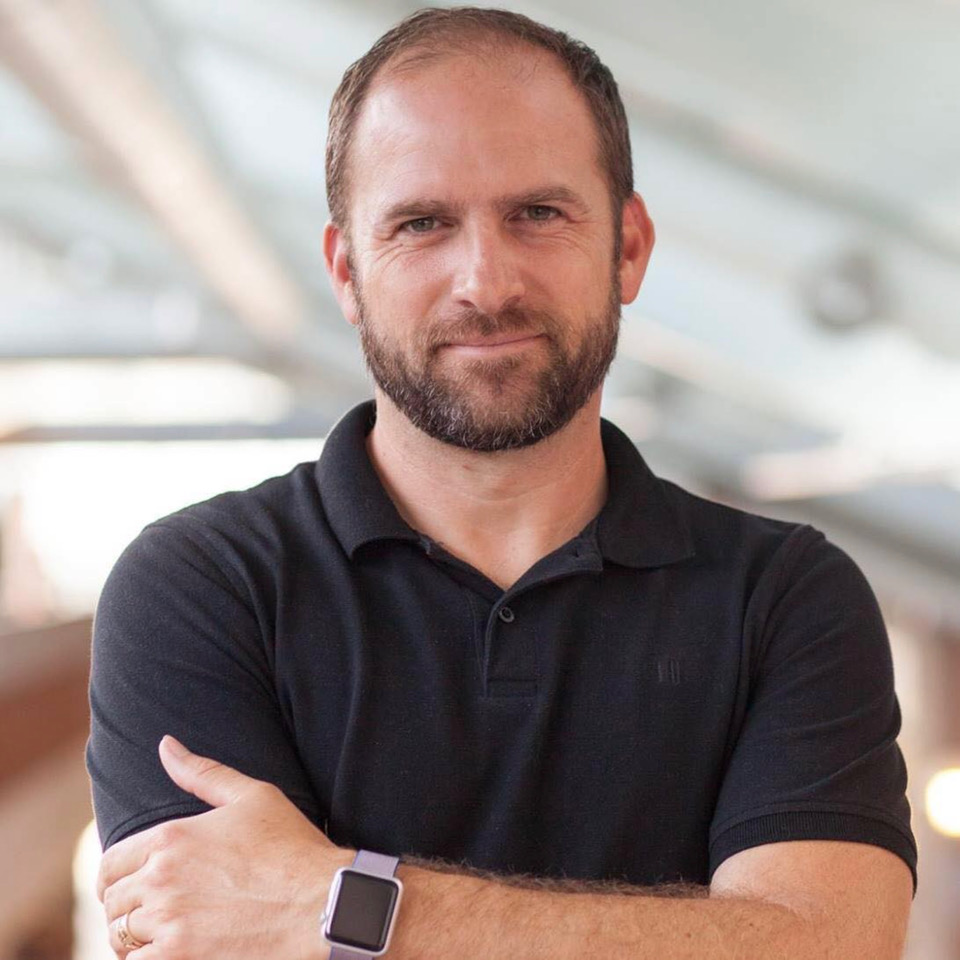 I remember the meeting pretty well.
It was with a new client to talk about the first mailing we were working on together. The client knew, philosophically, how Agents of Good tended to work. There was a level of trust that we would put the organization's donors at the forefront of our storytelling and thinking around any new appeals. That's always a great place to begin a new relationship.
And then... we presented this envelope with a bug eyed "H" on the front of the envelope and a tagline that read "NICE TO MEETCHA."
No logo. Nothing else.
The envelope was a bit ugly. A bit clumsy. A bit cheesy. A bit unprofessional. And, it was perfect!
You can probably imagine the client's reaction.
Crickets.
You could hear someone's stomach growl from the room next door. Sideways glances at each other. (Ok. I might be exaggerating a little.)
This wasn't the first time I had encountered this sort of "are you kidding me?" reaction from a client.
"We can't mail this!"
"Can you jazz it up a bit?"
Throughout my career, non-designer types had demanded that I "jazz up" the design! Make it more interesting! Nicer! Prettier! More professional!
It's not that I'm a bad designer.
It's just that I design with the donor in mind. My subjective opinion on the colours and fonts that I like have nothing to do with the art form that is direct response design. I have also spent most of my career trying to de-program the brains of the designers I have hired.
Every single extra design element that gets added to a page only decreases the potential of that page getting the response you want.
Time and time again I've seen it play out. If you, your boss, Chad from marketing, Sally in accounting and Patricia, who manages your data, all hate the direct mail package design I present, it usually means it will be more effective in getting your donor to actually donate.
Why?
In his book, The Fundraisers Guide to Irresistible Communications, Jeff Brooks shares three design laws for effective direct response:
Make it obvious
Keep it plain
Make it corny
Let's unpack this.
Make it obvious
Your donor already knows why she is holding this direct mail package from you in her hands. She understands that your organization is one of the causes she cares deeply and passionately about. She "gets" that her job is to send you a few of her hard-earned dollars to help fix a problem. It's a problem that might be very small or it might be way bigger than her, but she feels that, in this moment, she can be a part of the solution because you will show her how.
Why beat around the bush? Get to the point as quickly as you can, and then please get out of the way. Too many fundraising appeals take far too long to get to the point.
Be clear on what you are asking for! And ask for it! Over and over. Explain why! A classic case for support needs to answer: Why me and why now?
On the reply form, clearly show your donor how to take the action you've hope-fully been asking them to take! Make it obvious.
Ask and get out of the way. Don't build in barriers for giving! The easier and more obvious you make it, the more likely you will get a positive result.
Keep it plain
People who don't understand effective design and communications believe more is better. It isn't. Less is better. Every line, every starburst, every word, every element you add to your fundraising, the more likely you will not get the result you want.
If I am sending you a personal email, or a personal letter, I don't "design" it, do I? You want your communications with your donor to feel like a personal communication from you to them.
The best, and most effective, fundraising and communications materials are the simplest, in terms of design.
I'm not saying it always has to be plain or simple but, like most things in life, it's not a bad place to start. Be confident that less is more when it comes to your design and messaging.
Make it corny
If you know me, then you know corny is my jam.
Because it works. Donors love corny. Corny gets attention.
To your boss, corny feels icky. It feels unprofessional. It gets sneered at, looked down at. BUT, donors love it and respond to it.
*Excerpt from "Creative Deviations -How You Can Infuse Your Storytelling, Fundraising and Direct Response with More Creativity."
---
John Lepp is a direct response, marketing and graphic design expert with almost 25 years of experience working with charities around the world to help them tell better stories and to inspire donors to give, both online and offline. He is a respected and coveted international speaker who has traveled the world helping fundraisers be more "human" and "vulnerable" to these other amazing humans we call donors. Let him know what you think! You can reach him at john@agentsofgood.org