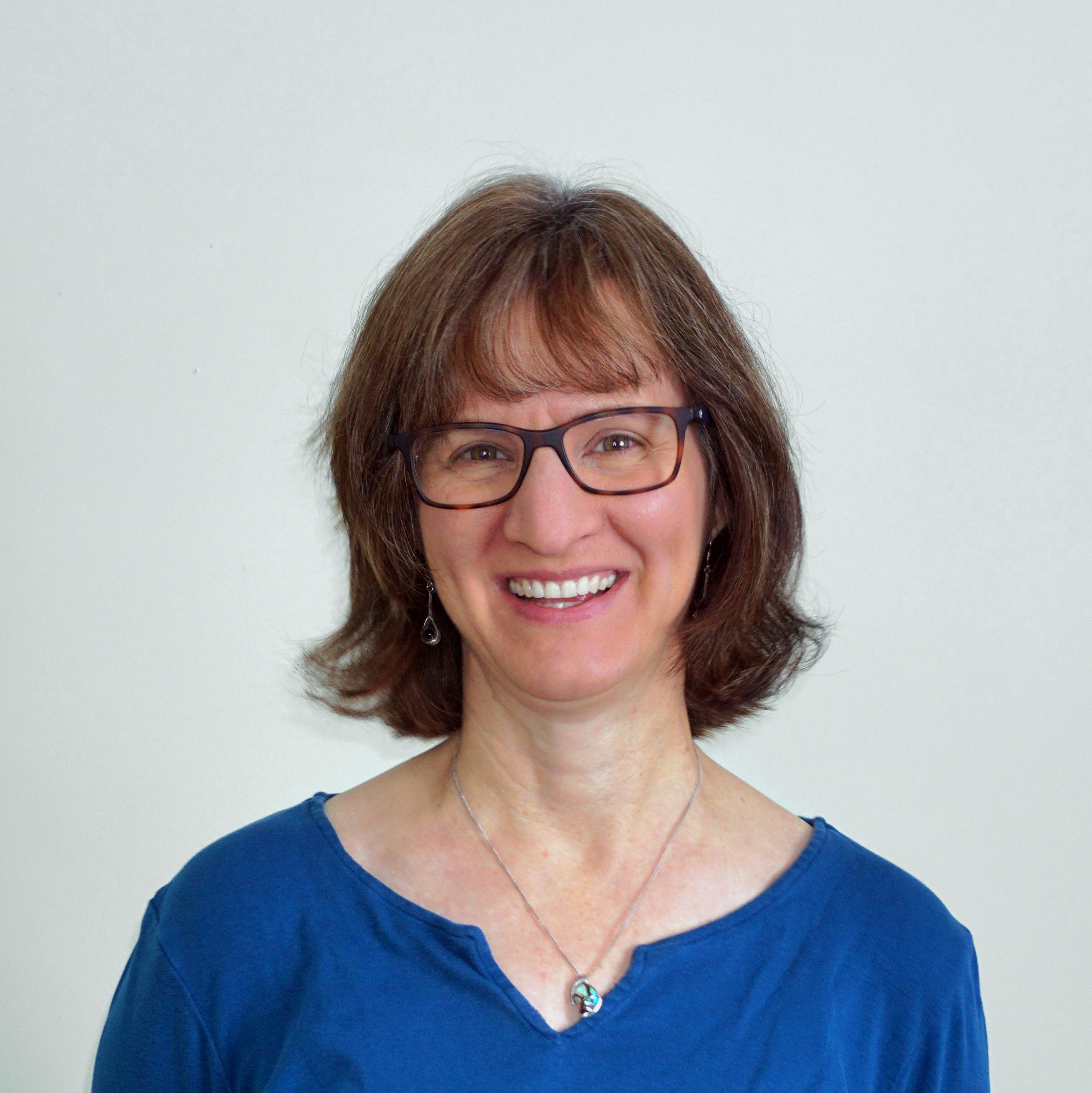 My single favourite moment at AFP Congress was going to speak to the catering manager to commend our lunch server for her kindness. When you get halal, vegetarian and gluten-free requests at the same table and the server is gracious about all of it, she should be celebrated!
I met many other lovely people as well. It's great to sit at a lunch table and immediately be able to get deep into fundraising topics. I'm part of a multifaith fundraising trio – Jew, Christian, Muslim – and with that type of introduction, our table got right into religious schooling, atheism, and trends in corporate funding.
My multifaith fundraising colleagues are: Ann Rosenfield (whom many readers will know as a previous editor of Hilborn Charity eNews) sharing from her vast fundraising experience and Jewish fundraising experience in particular, and Irshad Osman, who is a fundraiser with experience on three continents, currently at the University of Toronto and also a practicing imam. I've worked in the charitable sector for decades, did my doctorate on Christian giving and just try to keep up with my colleagues who get better every time we present!
We might be the only session to offer kosher snacks - kosher candy canes this time. We always have fun and get really great questions. Which of these three foods (hamburger, eggs, tuna) are both kosher and halal? A: Eggs and tuna. That is valuable intel for planning a donor event!
Our goal is to help fundraisers look smart, be inclusive and raise more money. I
I don't think people realize that faith-based donors donate the most, not just to their places of worship, but to a variety of causes. Hospital foundation people came to our session this year; so, perhaps the word is getting out!
Aside from food, we talk etiquette, reasons for giving and the donor life cycle. How to identify Jewish and Muslim donors on a database? While there are some big differences in gift timing, we share much in common and it's a joy to model our shared values.
A question from someone who'd had their trust in their church shaken, launched me into a passionate speech about trust, connection and shared values, and what happens when that trust is broken. I believe I ended with a plea for generous relationships.
Congress provides a venue for generous relationships, not just around the lunch table but at booths, sessions and especially in the hallways. AFP Congress connects fundraisers with each other, and I'm grateful for that.
An expert in Christian giving, Lori blogs at www.lgreesor.com and is the author of "Growing a Generous Church: A Year in the Life of Peach Blossom Church" which recently won an award of merit from the Word Guild.