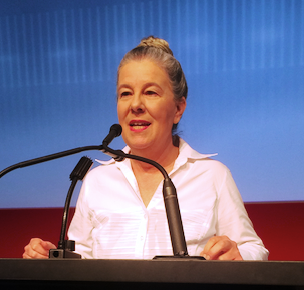 Years ago, my mom handed me a map and asked me to figure out the best way to get to our destination. After careful looking, I told her that there was a blue road that would take us right to where we were going. When she looked at the map, she burst out laughing. The blue "road" was a river and we were in a car.
Faced with the challenge of over 40% youth employment, the Government of Canada decided to skip Volunteer Canada, local volunteer centres, the many charities who have volunteerism in their mandate and who have experience with youth volunteerism and award a $900M contract to WE Charity. An unbid contract. So, like my blue "road" they decided to do what seemed fastest not what made the most sense.
According to the government press release "The new Canada Student Service Grant (CSSG) aims to encourage young people to take part in service activities that will help them support their communities' COVID-19 response and gain invaluable experience.
Administered by WE Charity, the CSSG is a one-time payment available at five levels, ranging from $1,000 to $5,000. The amount will vary based on the number of hours each volunteer completes, with $1,000 provided for each 100 hours completed, up to a maximum of $5,000 for 500 hours."
While much has been made in the mainstream media about ties between the Trudeaus and the charismatic founders of WE Charity, brothers Craig Kielburger and Marc Kielburger, no attention has been focused on their troubling lack of transparency in their work. Which is ironic since one of the people they hold up as an endorser of their transparency, former Supreme Court Justice the Honourable Peter Cory died in April 2020.
The WE empire includes 2 separate incorporations - the WE Charity (formerly known as Free the Children) and ME to WE, a registered B-Corp social enterprise that undertakes profit-making activities to support the operations of WE Charity. That is an important business model and my criticism does not lie in their decision to have two incorporations.
My concern is that, by choosing to have one of their incorporations as a private company (ME to WE), they are under no reporting obligation to the public about their activities and practices. While their website regularly uses the word "accountability," their ME to WE website does not contain any audit information.
Now back to their letter from the late Honourable Peter Cory, retired Justice of the Supreme Court. They make much on their website about that a retired Supreme Court Justice reviewed them and found everything shipshape. Even if Mr Cory were still with us, the letter is 10 years old so it seems like it is timely to ask them for a more current assessment and greater public information about how their operations work
The other letter of support is an undated letter from Honourable Stephen T. Goudge. The website notes"Justice Goudge, nearly 10 years later has performed an updated comprehensive review of all governance and operations of the charity and social enterprise and provided an unconditional commendation and formal recognition of the financial diligence demonstrated by both ME to WE and WE Charity as initially reviewed by Justice Peter Cory.
If our tax dollars are involved, we have a right to greater transparency from WE Charity and ME to WE. And we have a right to understand how our government chose this blue "road." Because right now, it looks like they just simply went with the fastest option, not the one that makes the most sense.
Ann Rosenfield is the Editor of Hilborn Charity eNews.
Editor's note
WE Charity is a registered charity. Their charitable registration number is 886578095 RR 0001 and the link to review their financials on the CRA website is here