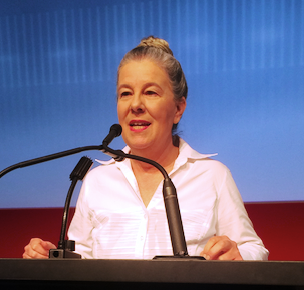 Imagine running a charity during COVID. It's pretty easy to understand how hard it is to keep up with with increased need for services, shrinking funds, and an uncertain environment. Many are doing that while juggling family and different working arrangements. That sounds pretty familiar to us all. Now imagine doing that knowing that, because you run a Muslim charity, you are much more likely to be audited by Canada Revenue Agency.
A new report, Under Layered Suspicion, proves a consistent pattern of over-scrutiny of Muslim charities. There are two things that are concerning about this report. The most important is that, frankly, it is unCanadian to be providing undue and excessive scrutiny of a particular group due to their religious beliefs. To simply assume that a group of people of a particular faith are suspicious is a deep stain on the Canadian government. This kind of Government action feeds into a false narrative that our Muslim neighbours can't be trusted. This harms the Muslim community and the charities built to serve them.
The other concern is that we have been here before with a different government and a different sub-sector. It is worth remembering that not all that long ago, CRA was going after environmental charities and using enforcement tools for this part of the sector. In this case, the government used the smokescreen of political activities to advance their own agenda. It was wrong then in that instance and it is even more wrong now in this.
It is very concerning that the CRA processes, whether by design or by unconscious bias, appear to be regularly used against parts of the charitable sector that are trying to make life better for Canadians. A CRA audit is a very powerful tool and the process can debilitate even the most robust of charities. The government is using a regulatory body again in a manner that is political and, I will say it again, un-Canadian.
Canada's strength is its multi-culturalism and its willingness to be open to all different viewpoints, lifestyles, and traditions. While the current discrimination impacts the Muslim community the most, at the end of the day, we all lose when our government treats our neighbours poorly. We are one community. It is time for the Government to treat the whole charity sector as a positive force for good.
Ann Rosenfield is the Editor of Hilborn Charity eNews. She has worked in the charity sector for over 30 years.
Cover photo by Evgeni Tcherkasski on Unsplash