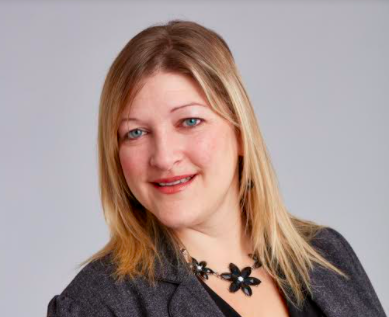 Like most of you, I have experienced a year wrought with distractions. Constant twists and turns to navigate a new path, and the radical 'pivot' (yes I said it) away from face-to-face fundraising. The adrenaline that pumped through my veins in early spring has run dry, and I admit, I'm feeling slightly exhausted professionally. As we approach the busiest season for giving I find myself seeking quality content to 'refill my bucket.' More than just new ideas, I'm craving a deeper sense of purpose and the right tools to be a better mentor and to support change in my organization. What I could really use is a generous helping of hope. Hope for an eventual end to this pandemic. Hope for a revenue rich year-end. Hope that we are seizing every opportunity to learn from what is happening in the world, and that our finest hour as fundraisers may be on the horizon.
I think I may have found that beacon of hope in Yassmin Abdel-Magied. This social advocate, engineer, and talented author will be a plenary speaker at November's AFP Greater Toronto Chapter's NOT Congress virtual conference. Reading her bio a few weeks ago was possibly the first time I had heard her name, and her TED talk titled, "What does my headscarf mean to you" was exactly the inspiring content I was seeking. In a LinkedIn interview she mentions the state of helplessness and treading water that myself and others are feeling. But after acknowledging it, she spends more time focusing on what comes next. "Alongside the stress and anxiety and grief of this moment, there is hope," says Abdel-Magied.
She challenges us to openly recognise that we are in a moment of great change, a time when new ideas can blossom and we can experiment with new ways of working. And for Yassmin, new ways include breaking down barriers and restoring rights to all women and marginalised individuals. A time to acknowledge our unconscious bias and make further steps towards inclusive leadership. So many are existing in a work structure not built for them, and "existing in environments not designed for them to thrive." In some ways I feel a greater number of us are feeling this now, because of the situation the pandemic has placed us in. We are all travelling blind and even those of us fortunate to remain employed are having to defend our value and showcase our talents even more than before. In some ways I feel this has humbled us, allowing us to experience increased empathy for others.
One of Abdel-Magied's observations about exclusion is something that Kishshana Palmer also spoke about during her plenary at Congress last year. That is, the unfortunate reality that existing biases result in "businesses and societies losing out on the incredible talents and skills that are hidden in plain sight." At a time when we have all been challenged to make the most of our resources, it is more important than ever to open our eyes and explore what additional skills that peers and prospective colleagues have to offer.
Let's support each other at this critical moment by disrupting the status quo within our organizations, and let's pledge to start now, before society settles back into a version of pre-pandemic malaise. Yassmin gives this window of time and opportunity a name, "we are living through a moment of great disruption, a concept also known as 'liminal space'. These are transitional places, the waiting area between one point in time and space, and the next." What really spoke to me was the opportunity that she identified next, "liminal spaces are where genuine transformation is possible."
So combine this profound wisdom with Yassmin's infectious positivity, and you can see why her hopeful outlook on a very heavy topic is helping to fill my soul again. I simply can't wait to hear her address through my speakers this November. Similar to our safe and open Congress environment, her wit and rebellious humour carve out a comfortable space for honesty. She encourages us to move forward with what feels right and not stall, in fear of misstepping. This 'liminal space' is now, and what we learn about ourselves and our organizations through the process of building the new, will bring about genuine transformation.
This is the hope I was seeking. The hope of what the pandemic has made possible. "It is this hope we can hold onto and build upon as the time passes, and the shape of the pandemic evolves." Yassmin Abdel-Magied
AFP Greater Toronto Chapter's Congress is an internationally renowned fundraising conference that shares fundamentals, deep dives, the latest trends, and hot topics in our sector. NOT Congress, the virtual edition, will run from November 23-25. You can learn more and register here
Photo by Rafael Pires from Pexels