publication date:
Sep 28, 2020
|
author/source:
Tanya Rumble, CFRE and Mariya Yurukova, MBA, CFRE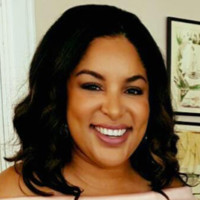 We begin our 5 part series on concrete tactics that everyone in the NFP sector can consider in support of the advancement of BIPOC colleagues, volunteers, board members; and the dismantling of anti-black and anti-indigenous racism.
Maya Angelou famously stated on mentorship: In order to be a mentor, and an effective one, one must care. You must care. You don't have to know how many square miles are in Idaho, you don't need to know what is the chemical makeup of chemistry, or of blood or water. Know what you know and care about the person, care about what you know and care about the person you're sharing with. All the corporate jargon extolling thebenefits of mentorship aside, it really does come down to caring about the person you are in a mentorship relationship with. It should be a mutuallybeneficial relationship that limits the inherent hierarchical power imbalances rife in traditional collegial dynamics and designed to support the mentee in achievement of their professional goals.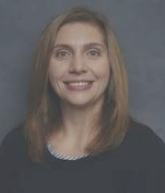 Given how popular mentorship is and how the term has infiltrated our not for profit parlance it is remarkable how few colleagues we spoke with, particularly BIPOC female-identifying colleagues actually had a mentor. According to a 2011 LinkedIn survey of nearly 1,000 women in the US, 82 percent agreed that having a mentor is important to the trajectory of your career. And yet one in five women never had access to a mentor.
And the impact of this is compounded when you consider how much representation and visibility matters in terms of goal setting and achievement. Access to the insights, experience and network of a senior leader who cares about you could be tremendously bolstering, even if the mentor doesn't occupy all the intersections of diversity and lived experience as you. A mentor is someone invested in you and your aspirations. We all need people to believe in us, and better yet if those people are in your sector and engaged in similar work as you – they get it.
According to research from the US based Center for Talent Innovation, the vast majority of female-identifying individuals (85%) and racialized professionals (81%) need navigational support to advance in their careers but receive it less often than white male-identifying individuals. However, a 2010 Catalyst study revealed that more women than men have been assigned mentors yet 15% more men won promotions. Why? It would seem that mentorship alone did not lead to advancement but having a senior mentor in a position to provide sponsorship did. The biggest difference is that mentors advise you and sponsors advocate for you.
It is worth noting again that the relationship is authentic, it is not about identifying someone you think is underperforming and reaching out and asking to mentor them. However, in our professional lives we often have opportunities to connect with colleagues within our organization or in the sector broadly that have asked a question of us, invited us to join their LinkedIn network, are a fellow member of a Community of Practice, or attending the same professional development event etc. If there is a symbiotic relationship that evolves with a BIPOC colleague, consider investing more time and evolving a virtual coffee date into something more regular. If someone invites you to their LinkedIn network ask how they think you might be able to support them in their professional lives. And when it comes to the BIPOC colleagues on your teams or in your organization, advocate for their involvement in cross-departmental teams, special projects, advancement opportunities etc. Furthermore, professional associations, NFP boards, and hiring managers should be asking questions of candidates for leadership roles (both paid and voluntary) how they are supporting others less represented in the profession and how they advance anti-racist practices in their professional lives. And it should not start and end in an interview, but be measured as part of annual scorecards for Boards of Directors and in individual personal development plans - as we know what isn't measured isn't done.
It isn't good enough to place a black square on our Instagram in support of #BlackLivesMatter, take five minutes to confront our own privilege and conclude we don't harbour intentional or unintentional bias. We actually need to come to grips with the fact that racism is institutionalized, and equity isn't about advancing BIPOC folks at the detriment of non-racialized staff – it is about truly leveling the playing field so that the BIPOC folks are given the advantages and opportunities i.e. mentorship and sponsorship, that will enable them equitable footing with their white counterparts.
Tanya Hannah Rumble, CFRE is a leader in the philanthropic sector who has raised millions of dollars for some of Canada's largest charities including the Heart and Stroke Foundation, Canadian Breast Cancer Foundation, the Canadian Cancer Society and now McMaster University. Tanya's approach to her work in the fundraising sector is greatly influenced by her lived experience as a mixed-race womxn in an interracial partnership who is a third culture kid - first-generation Canadian daughter of Jamaican and English-Irish immigrants who spent her formative years in the United Arab Emirates.
Mariya Yurukova, MBA, CFRE is a fundraising professional with over 15 years of experience fundraising for some of Canada's best universities. As a Talent Manager, Mariya works with organizations looking to recruit fundraising professionals for a variety of roles. She is a member of AFP, CASE, CCAE and a Certified Fundraising Executive (CFRE).
Cover image by Ketut Subiyanto via Pexels