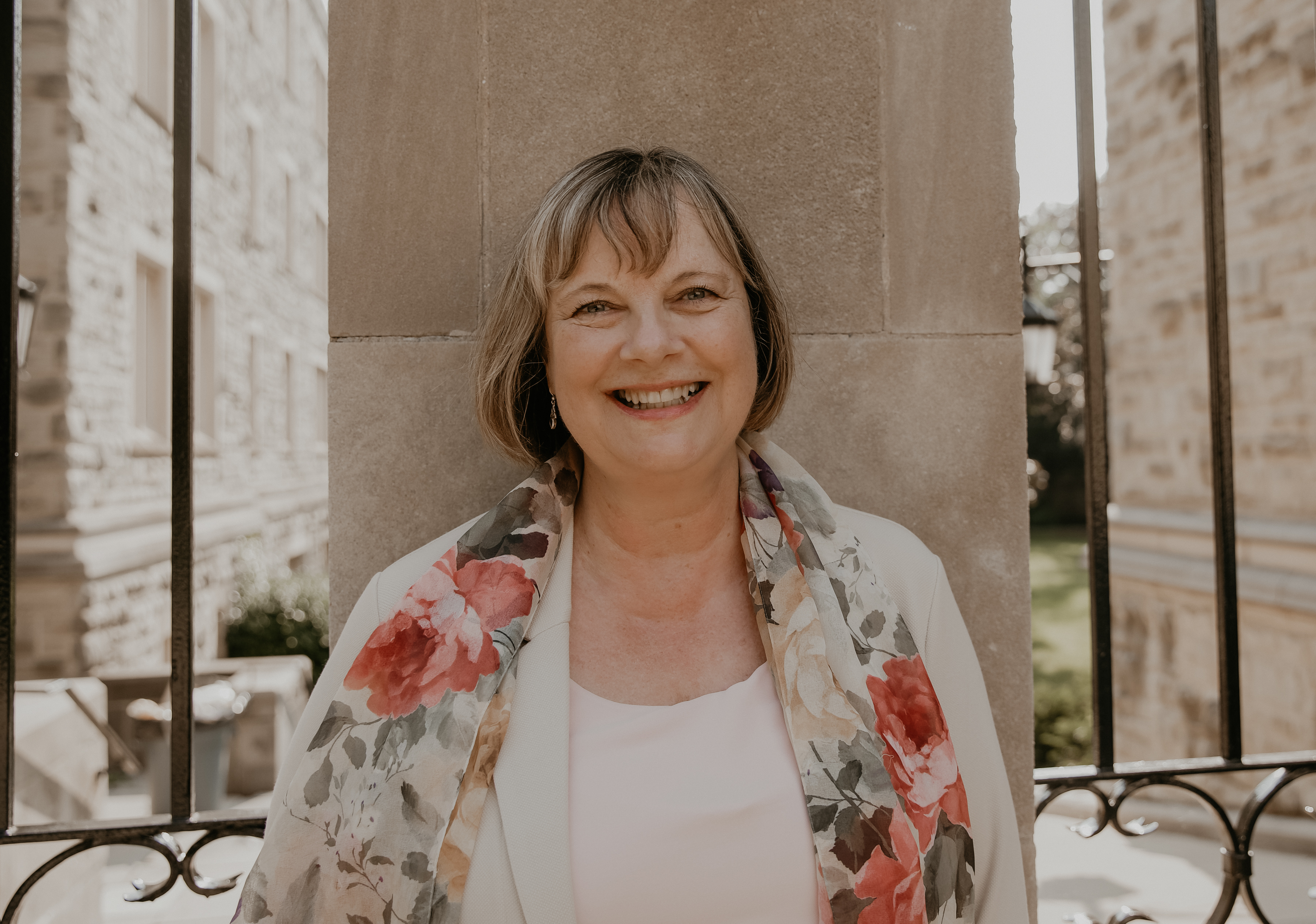 Usually around the time of campaign planning when a financial goal is set, a fund development team at one point asks itself:
"Great! Where do we get the prospects?" While some charities have in-house researchers to comb through the database and find prospects for the new goal, most fundraising shops do not, so it is a frequent question I receive from my clients.
There are several questions that need to be asked before prospect identification including:
What is your CASE for Support (what are you raising money for)?
This not only helps define your own direction, but that of the researcher looking for prospects.
How much do you have to raise?
What is your campaign goal (if it's a campaign)?
Over how many years?
Do you need capital or operating funds (or both)? Some prospects limit their giving to operating funds, although thankfully, this has become easier over the years.
What do you consider a major gift? What are the giving levels required to complete your gift chart?
Are you looking for potential legacy donors as well? Or, ideally, for those who may give a blended major/legacy gift.
Do you have the human resources to do this campaign?
If new prospects are brought into the pipeline, do you have the development officers, and senior volunteers, who can solicit these new prospects?
Who do you have now?
It's always best to start with your current donors and see if they will increase their giving for the campaign and/or annually.
Once you have (more or less) defined your direction, goals, and current viable donors, there are some basic areas where you can start your Prospect Identification:
1. Qualification – of your current donors (individuals, foundations, and corporations)
2. Identification – of new potential donors who may have an affinity to your CASE/Cause
3. Linkages – Use your own network of current donors, senior volunteers, and key stakeholders to broaden your pipeline. Traditionally called a peer-to-peer approach in the hopes that your key stakeholders will then reach out to these new prospects on behalf of your organization.

Qualification of current donors
When qualifying your current donors for the new campaign goal, you need to do some internal work in addition to using external research resources to get the full picture of your donors' current status.
Is the donor still active (and in some cases, still alive)?
A bit of high-level research can determine this
Check on your foundation and corporate donors too: Have they changed their giving areas? Is the corporation still in business?
Is the donor still engaged with the charity?
Do they still give regularly?
Have they given recently?
Do they attend events and/or interact with someone from the fundraising team?
Have they been

properly

stewarded from their previous giving?
Is the donor able to able to give more than in the past?
This can be done by researching some wealth indicators available in the public realm such as: real estate assessments or aggregated real estate values based on postal codes; vacation properties in the US; public shareholdings in Canada and the US; company revenue; executive compensation; and, some wealth purchases such as aircraft and boats.
Is the donor affiliated with a family foundation and/or corporation which they can influence to give as well?
Has the donor given to other organizations, especially those with a similar mandate or programming to your own CASE/Cause. I used to have to look at other charities' annual reports and gift announcements to determine gifts to other organizations. Luckily now, there are subscription research tools such as

iWave and

CharityCan

that compile that data for us. Having said that, always take a look at gift announcements as more often than not they mention: the donation amount, the specific area or program, the family member (or corporate representative) who presented the gift, and most importantly,

why

they gave the gift.
Can you do some in-house RFM (recency, frequency, monetary giving) data mining to prioritize your top prospects?
For a large campaign, you may want to do some analytics - either in-house or externally to determine who among your current donors have the "profile" that matches your major giving donors but have not yet given at a higher level.
Have you established a scoring system?
This can be capacity and affinity ratings, or LAI, linkage/affinity/inclination ratings. Almost all fundraising databases have some sort of ratings area
Prospect Identification of new donors
Because most campaign goals are much higher than what an organization normally brings in annually, or over five years, the prospect pipeline needs to be expanded with new potential donors. Often past donors are not retained for one reason or another (they were not well stewarded, they have other charities they support instead, and/or they have passed on) and these have to be replaced.
There are several ways a researcher can look for new donors:
1. Search for foundations, corporations, and individuals that support similar initiatives to your own.
"Support" can mean financially and/or support through volunteerism either personally or through their corporation or foundation.
2. Look at individuals, corporations, and foundations that may have an affinity to your organization but have not yet given.
Members for member-based organizations
Alumni for educational institutions
Those who have attended events
Vendors to your organization: Some vendors give big discounts to charities. Have they been thanked? Do they sponsor and donate as well?
And, while not quite in the prospect identification category: Family of clients for human/social services organizations (who have made themselves known to the organization).Grateful patients – not really accessible in Canada but quite prevalent in the US. In Canada, grateful patients may come forward themselves.
Linkages
While prospect identification may look at affinity to your CASE/Cause and capacity of current or potential donors, linkages are also vitally important.
I often get a request from charities to look at the networks of their new incoming board members. But current board, staff, and committee members all have networks as do your current major giving donors, vendors, sponsors, advisory groups, professional groups, and social groups. That's a lot of linkages!
If you have supportive senior executives and volunteers, you can also arrange "Peer Review Sessions" where you can ask if they have any connections they would suggest for solicitation.
Once you have done some prospect identification for new donors, you could bring them forward (in small batches) to your senior executives and volunteers to see if they have any connections or information that might not have come forward in the initial research.
When researching prospects though, remember capacity ≠ philanthropy. Just because someone has wealth, does not mean they will give to you. Linkages are great, but there must be an affinity too.
When you are doing your own research and profiles on prospective donors, don't forget what linkages (human to human) they have to your organization. This could lead to a key strategic step of finding that "door opener" for you.
Conclusion
Prospect Identification can be time consuming and difficult, but it is wonderful when you start to expand your pipeline and find some real gems either in your own donor base or outside of it. Remember that whether you are looking for individuals, foundations, and/or corporations to add to your pipeline, it really is all about individuals so connections and relationship-building is equally important.
Remember, research can get stale! Activate your research into cultivation and solicitation as soon as possible. People change positions, foundations change directors, and corporations change executives and giving pillars.
Prospect Identification should be ongoing. Don't do your prospect identification at the start of a campaign and then wipe your hands and say "that's that!" It's rare to have a completed pipeline at the start of a campaign. New prospects emerge every day and of course not all will gift to you. Keep adding to your dynamic pipeline as prospects will continue to shift during your campaign and steps to your goal progresses.
Best of luck and have fun!
Note: Contact lisa@hilborn.com for a list of additional prospect identification resources compiled by Tracey for this article.
---
Tracey Church has been a professional researcher for over 20 years and is the Past President of the Association of Professional Researchers in Advancement (APRA-Canada). She is the Principal, Researcher and Consultant with Tracey Church & Associates. Tracey is proud to be the Co-Editor and Co-Author of APRA-Canada's first book "Prospect Research in Canada: An Essential Guide for Researchers and Fundraisers." Tracey has worked with over 400 organizations in the fields of healthcare, education, social services, the arts, research, international, Indigenous, and the environment. She is a part-time faculty member at Western University (London, Ontario) teaching the Prospect Research in Fundraising course in the Master of Library and Information Science program (MLIS). Tracey loves to see her students and trainees succeed in the exciting field of prospect development!