publication date:
Sep 20, 2022
|
author/source:
Joanne Toller and Lisa MacDonald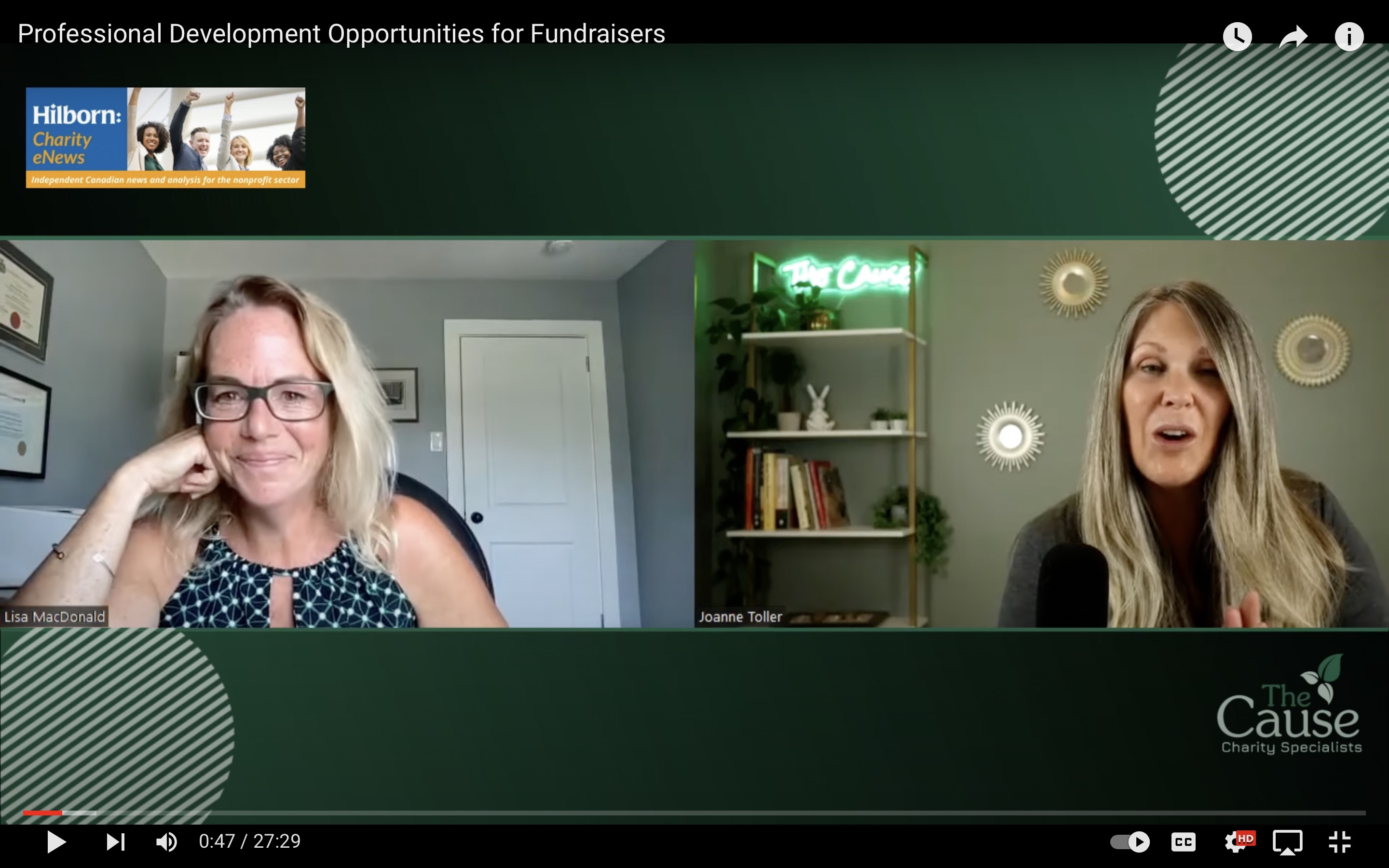 Are you new to fundraising and looking for ways to help grow your skill set? Perhaps you've been working in the sector but want to try something new, or seek to advance your career into a more senior position?
In this video, Joanne Toller of The Cause Specialists and Lisa MacDonald, Editor of Hilborn Charity eNEWStalk about the importance of professional development for nonprofit professionals as well as reviewing the different resources that are available to help fundraisers and nonprofit marketers take their career in the charitable sector to the next level.
Both Joanne and Lisa advocate for leaving a "scarcity" mindset behind. It's worthwhile for all nonprofit workers to invest in themselves.
View the full video here or on YouTube.