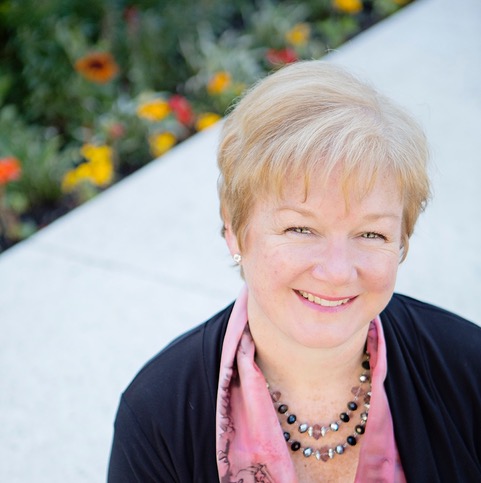 Over the course of the COVID-19 pandemic, many charitable organizations and non-profits have experienced considerable challenges. From changes in policy and infrastructure to uncertainty in the economy, they've dealt with blow after blow to their operations.
Unfortunately for some, one too many hits has left them down for the count. A full quarter of charity leaders surveyed by Imagine Canada say their organizations will not be able to operate for more than one year. So, what does this mean for non-profits looking to come out fighting? Financial competency is key.
In this article, we'll share tips to build capacity by increasing your organization's financial competency and setting yourself up for success now — and post-pandemic. You'll learn the importance of bridging your finance and fundraising teams to:
● Determine the full cost of your work and set realistic benchmarks for spending with a range — a minimum as well as a maximum investment.
● Understand the financial requirements of new forms of gift-giving, including legacy gifts and crypto-currencies.
● Show investments in strong infrastructure and inspiration.
A sector on the ropes
At the same time that public health restrictions have forced many charitable organizations to cancel fundraising initiatives, the demand for the programs and services they provide has increased. In fact, 50% of the organizations represented by Imagine Canada report an increase in demand during the pandemic. The trouble is, many lack the capacity to meet an uptake in demand. They're still facing declines in revenue and staff shortages, and they don't expect the situation to change any time soon.
It's likely we'll see an increase in competition for funding post-COVID. Even though vaccines are rolling out across the country, communities are slow to come together for in-person gatherings and events, making fundraising difficult. This could push some charities and non-profits past their breaking point, long after the pandemic is over.
With post-pandemic recovery in sight, it's time for the charity finance sector to reconsider the resources and competencies they need to not only survive, but thrive. Organizations with good business sense, an understanding of operational requirements, and strong communications between finance and fundraising will be more likely to leave the ring unscathed.
3 tips to thrive in a post-pandemic charity sector
1. Find the full cost of your work and set benchmarks with a range
Most charities rely on a combination of fundraising, grants, and earned income, but unfortunately, all three of these revenue streams have taken a downturn thanks to public health restrictions. Just as event season was about to start, strict social distancing measures forced many charities and non-profits to forego their fundraising events. On top of that, lay-offs across the country and changing commodity prices caused donors to tighten their purse strings. Even with government subsidies, the sector was poised to lose an estimated $9.5 billion, according to Imagine Canada, who says 4 in 10 of Canada's 170,000 registered charities are still facing declines in revenues. Among them, the average revenue decline is 44%.
But being asked to do more with less isn't new for Canada's charitable sector. The conversation around charity overhead is ongoing. At the crux of the matter is that donors will choose to support a charity based on how much of their donation goes directly to the work the organization does—but not the effort it takes to get that work done. Core operational costs, while essential, are seen as negative marks on a charity's scorecard. In a global pandemic, organizations still have to pay rent.
The solution is to bridge the gap between finance and fundraising; to work together to understand the full cost of a project and set realistic benchmarks for core operational costs that include a range—a minimum investment as well as a maximum. This can help charities and non-profits ensure their work is budgeted effectively and costed realistically.
2. Prepare for future gift-giving trends
While the pandemic raged on, new forms of gift-giving stepped into the spotlight, including legacy giving. This difficult time brought to mind the importance of having a will and, for many, the legacy they want to leave behind. Seeing an opportunity, a number of our country's leading charities and advisors came together to launch a public education campaign designed to inspire Canadians to think differently about strategic philanthropy. The group estimates that $40 billion could be injected into the industry, if just 3.5% more Canadians include a gift in their will in the coming decade. That translates to significant impact in the causes and communities that need it most.
For charities, there are big benefits to receiving a legacy gift, including sustained revenue. But the process of designing a gift, and negotiating donor agreements and recognition, is complicated. Donors want their gift to have the highest impact — for themselves, their family members, and their charity of choice. And charities want to be able to do the important work they do — without too much interference.
Bridging the gap requires bringing both finance and fundraising to the table. The key is to make sure someone there speaks both languages.
Legacy gifts are just the beginning. Some charities and non-profits have started accepting crypto-currencies as donations, similar to stocks, bonds, real estate, and other investments. There are benefits and drawbacks to this type of donation, as The New York Times reports. The biggest challenge, it seems, is educating leadership teams, and setting up the financial systems necessary to create safe and regulatory-compliant crypto-giving platforms. This is just one more area where finance and fundraising can work together to prepare for the complex future of gift-giving.
3. Connect infrastructure and inspiration to maximize impact
Few non-profit and charitable organizations have enough funds set aside to survive economic downturns. Reserves are often questioned by supporters who want their funds to go directly to the cause, rather than the work it takes behind-the-scenes. This is the same problem that leads to the underpayment of staff or degradation of resources. It's short-sighted, but the shift to long-term financial planning is not easy. It takes dedication and determination, backed by sound financial strategy, to pull money away from the frontlines. It also takes honest, transparent communication with donors.
The key to winning supporters' trust is showing investments in strong infrastructure and inspiration; demonstrating that your organization is both financially secure and impactful. They want to know their investment is sound, and that the organization will be able to maximize its impact in the communities they care about for years to come. This type of transparency could increase donations by 50%, according to a report by Fidelity Charitable.
As we enter a new phase of the COVID-19 pandemic, good business sense, financial competency, and collaboration between finance and fundraising departments are key to not only survive, but thrive.
Kathy Arney, BCom, CPA, CA, MFA-P is a philanthropic advisor and chartered professional accountant based in Alberta. In 2013, Kathy founded KEA Canada to help build stronger, more effective non-profit organizations, and contribute to a better world by nurturing generosity and philanthropy. Since then, she has consulted with universities and colleges, arts organizations, community organizations, and the health sector. Now, she's turning her attention to strategic philanthropy. Learn more at keacanada.ca
Cover photo by Adeolu Eletu on Unsplash