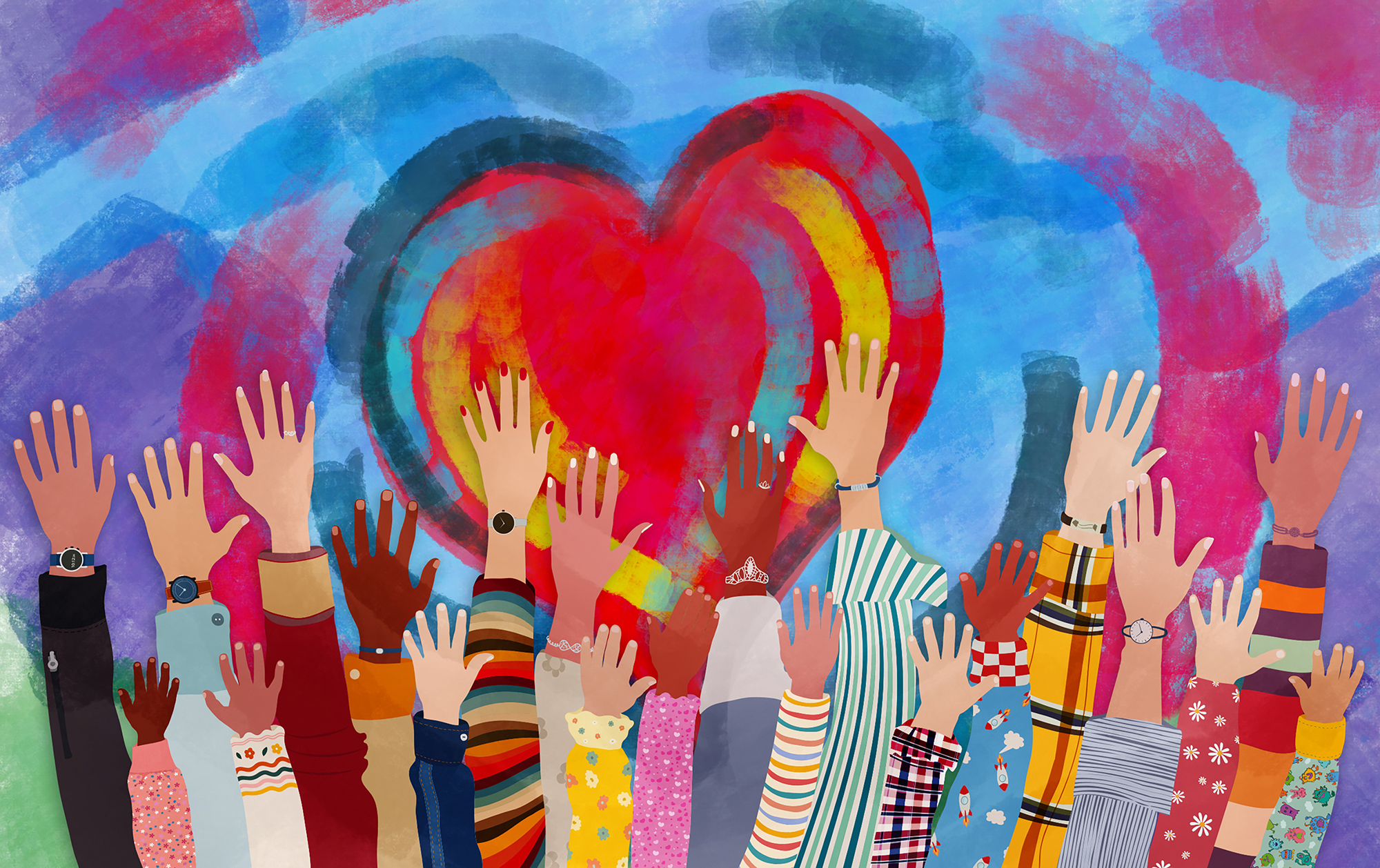 He was turned off by the commercialization and buying frenzy of Black Friday and Cyber Monday in the face of so much real need in the world. After a lot of thought, Henry Timms and Asha Curran, his co-worker at the YMCA in New York decided to create a counterpoise international movement that would bring out and mobilize people's generosity instincts. It would be done by donating money to good causes, but also by giving time and ideas—and not just once but continually, on the donor's terms and as a way of life. It was 2012 and they called it Giving Tuesday, now appropriately held every year on the first Tuesday after the American Thanksgiving.
That first year, Giving Tuesday in the US resulted in donations of more than $400 million being made to thousands of charitable causes. Not bad for a startup! By 2022 total donations grew to over $3.1 billion and were increasing at 15-20% a year. In addition, millions of people have given their time, come up with ideas and performed many acts of kindness. The idea became international in 2013 through partnership with CanadaHelps, and there are now Giving Tuesday organizations in 85 countries.
Thanks to its success, in 2019 Giving Tuesday was spun off into a separate standalone organization under Asha's direction. It's composed now of a group of enthusiastic young people from widely diversified backgrounds, all intent on changing the world, who call themselves The World's Largest Generosity Movement. The donations have been used for thousands of causes, and she and Henry have received many awards for their creative, social, and philanthropic innovations.
Not every country has the same giving culture or carries Giving Tuesday out the same way.
• In Ukraine, Giving Tuesday hosted an online festival where 1000 people shared words of kindness, made donations to local organizations, and inspired others by posting their good deeds.
• In Kenya, 12-year-old Sammie Vance convinced 3,000 children her age to share smiles, and
• in Burkina Faso, one of the poorest countries in the world, on International Nelson Mandela Day Giving Tuesday sponsors The 67 Minutes of Solidarity Conversation on Social Justice, commemorating the 67 years Mandela dedicated to public service and social justice.
• The Giving Tuesday website in Ireland says, "It is a day where everyone, everywhere can do something to support causes that mean so much to them. You can volunteer your time, donate money, share your skills, campaign for something, donate goods, food, or clothes, or organize a community event such as a street or park clean up" ... your choice.
• And in Canada, CanadaHelps promotes Giving Tuesday and donating to good causes widely through media and teaches and helps charities learn how to raise funds. Last year this included over 9,000 charities who raised over 13 million dollars.
People can be skeptical that their seemingly small donation can make an impact when compared with the huge impact of wealthy donors, and we don't know for certain if Giving Tuesday has increased overall giving. We do know, however, that it has greatly changed the giving mindset and behaviour of millions of people, and that when we all focus on giving on one day around the world, we create a heightened sense of community and togetherness.
In their book New Power: How Power Works in Our Hyperconnected World – and How to Make It Work for You, Timms and Heiman argue that by connecting and expressing our ideas through our technical devices we create new power in the hands of many, not just a few, and form new communities, both virtual and in person.
This year, Giving Tuesday is November 28, but the work of mobilizing peoples generosity mindsets and behaviour is everyday work that is going on all year round. And that's Good News for us all.
Chris Snyder is the author of several books and several hundred articles on personal finance. Chris' most recent book "Creating Opportunities-A Volunteer's Memoir" describes a lifetime of volunteer experiences, much of it as an active member of the Rotary Club of Toronto and on many not-for-profit boards. Chris currently is past chair of the Canadian Landmine Foundation, founding chair/current chair of HIP (Honouring Indigenous Peoples and on the board of CUSO and the Trudeau Centre of Peace, Conflict and Justice. His latest book, "Good News in A Crazy World," will be published by Civil Sector Press in 2024.