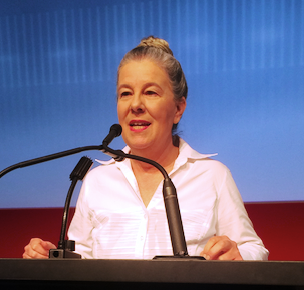 When I started in the workforce in the 1980s, there were relatively few women working. I almost never met a person of colour working at another charity. According to numbers just released by RBC, we're back to the 80s with only 55% of women currently in the workforce. Research consistently shows that the more diverse your workforce is, the more successful your organization. So decisions by multiple provincial governments to open bars before they arrange to open schools and daycares should be of concern to us all. So what can you do?
1) Check in with your working parents about what arrangement will suit them.
They have already demonstrated an ability to produce while working from home. Maybe they can work from home four days a week and come into the office one. Maybe they need to adjust their working hours. Consider collaborating in helping them develop childcare solutions. If you don't work with your working parents, you are going to lose working moms with spouses and force single moms to make impossible choices.
2) Review all salaries and implement equity solutions
If you had wage roll-backs, time to review all the salaries in your organization for equity. Based on national trends and charity industry research, women make less than men, BIPOC folks make even less. Make time to research salaries across the sector for comparable roles and start restoring salaries for your most under-paid employees first with a goal of full salary equity within a set period of time. There are many excellent resources for salary information for nonprofits including the Boland Survey, Charity Village, and AFP.
3) Implement the recommendations of Senator Ratna Omidvar about diversity and inclusion in the charity sector.
By participating in this effort to expand the diversity of charity leadership of both Board and Management, your organization can help be part of creating a better tomorrow for all Canadians.
4) Start publishing salaries for all your positions when hiring
Research shows that not publishing salaries disadvantages salary negotiations of BIPOC and women candidates. When you are hiring staff, post the salary range of the position.
5) Advertise open positions widely
If your way of finding new staff is to send out a few emails to your friends, you are mostly going to get candidates who look like you. By posting positions widely, you will increase your pool of candidates.
No one of us alone can solve inequity. But that doesn't mean that we are released from a responsibility to make a difference. By taking these steps, not only will you be furthering social goals, you will also be sure that you benefit from the best talent possible in your workforce.
Ann Rosenfield already worked in the 80s once. She doesn't want to go back.