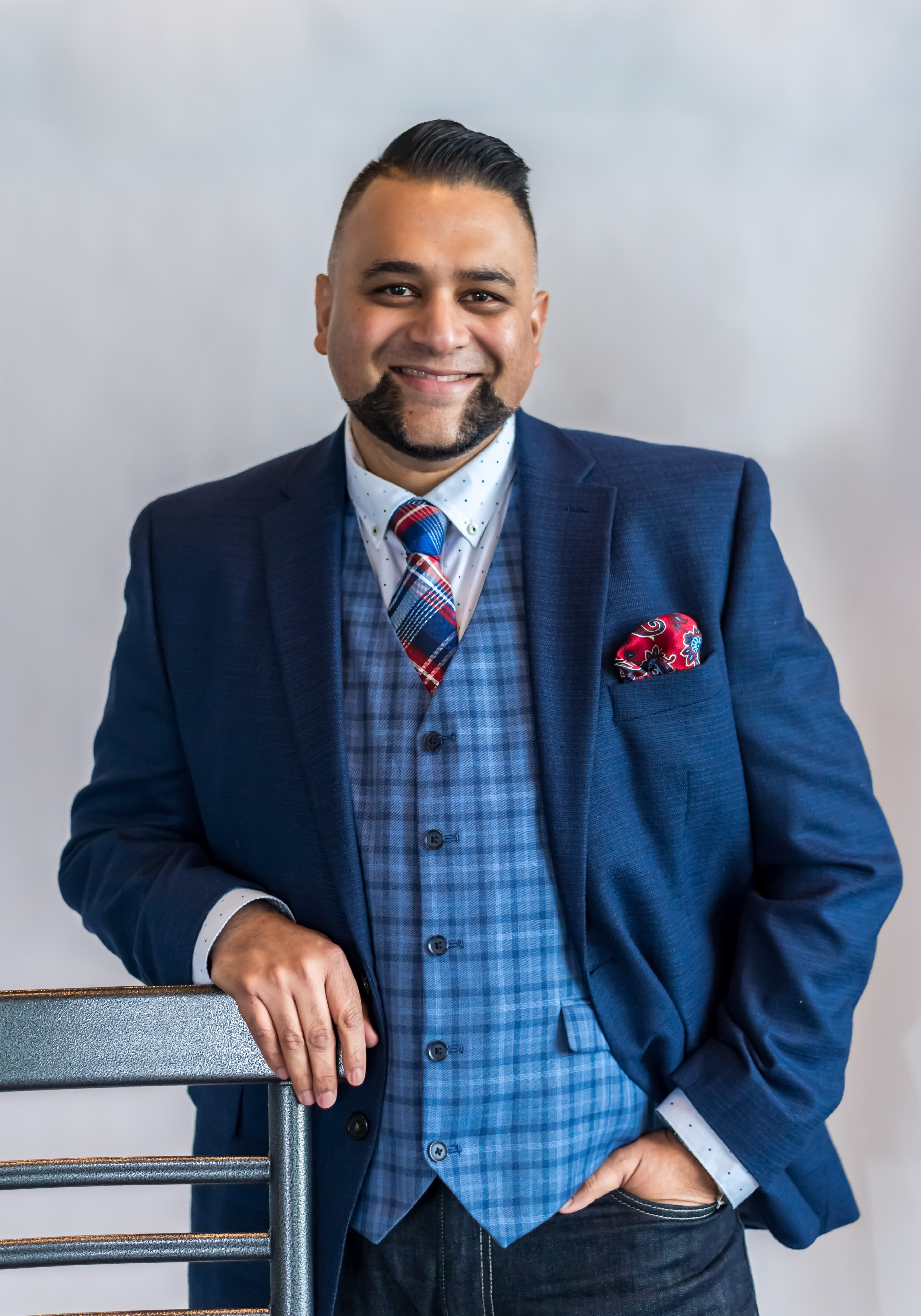 In my time as a student and then fundraiser at the University of Toronto I would always attend Remembrance Day ceremonies at the Soldiers' Tower, eventually becoming a member of the alumni committee who cared for this memorial for a decade. It was so meaningful to learn the stories of students my own age who gave their lives for our country. I continue to feel strongly, like many Canadians that we must honour those who gave their lives and to never forget the brutal lessons of world war.
"Lest We Forget" is a phrase often uttered around this time of year as Canada remembers our brave and beloved fallen. But over the years, the Legion clung to the traditional past and did not evolve their annual Poppy Campaign. The danger of the general public "forgetting" became a real possibility as the only way to participate in the annual campaign was the donation of cash and coins in physical poppy boxes.
Today's Legion has shown creativity and bravery to adopt a dynamic campaign that keeps the memory of the fallen alive - even in the time of Covid - and will no doubt touch the hearts of countless Canadians across the country.
Have you noticed? Here are five ways the Poppy Campaign has recently innovated:
1. They have supercharged the poppy box with tap technology
Since the pandemic started, fewer Canadians have been carrying cash. If the Legion relied only on cash this would put the entire campaign at revenue risk and also put their volunteers, many of whom are older, at greater risk too. Enter HSBC and Tip Tap Pay who have enabled poppy boxes with the technology to take the campaign into the future. As a fundraiser, this deeply warms my heart as many of us know the future of in-person fundraising is tap technology. It took some real guts on the part of the Legion team to make this first pivotal change in the strategy and tactics of this decades old campaign.
2. They are creating teaching and learning experiences in partnership
Home Equity Bank has partnered with Door Dash to offer "Orders of Sacrifice" field ration kits. Opening a rations kit reveals a QR code that navigates to an unboxing video narrated by a European history expert with commentary from Second World War veterans Marvin Gord, age 100 and Jack Boeki, age 97. Their anecdotes provide meaningful context for the "Orders of Sacrifice" experience, offering an important reminder in the digital age of the significant sacrifices big and small given by the heroic people of our history.
3. They are honouring the past by embracing the future
Probably one of the most shocking elements of this year's campaign is the NFT campaign that is unbelievably creative in how it honours the fallen but also is a fundraising program in itself! For many years, the Poppy Campaign fell behind and wouldn't embrace the most basic online technology. Now, the Legion has shown incredible vision in leapfrogging most charities in Canada to embrace digital assets as a fundraising strategy, something the authors of the book on cryptophilanthropy predicted. But who could have predicted that it would be the Legion to embrace a true national campaign using NFT's? Certainly not me.
4. They are empowering Canadians to tell their own stories of Remembrance
Through the digital Poppy Campaign, Canadians have the ability to customize a social media avatar with a donation and share it online. Giving all Canadians a chance to show their support, not just by wearing a poppy, but by sharing their gratitude in the digital world in which so many of us now interact and reside.
5. They have created a path to remembrance, all year round
Through the new and vastly improved poppy store the Legion has embraced beauty and creativity in offering unique products that bear the symbol they used to so closely guard. Now, they are able to create a connection to the heart and remembrance year- round but in a dignified way, controlled by the appropriate organization so that all proceeds can continue to support Veterans in the many ways the Legion does best.
If there is one thing that has caused great pain and sadness in my career as a fundraiser, it has been to see hallowed institutions, charities who do deeply meaningful work, refuse to evolve their fundraising strategy and tactics. In many cases they are overly focused on their work, forgetting that money fuels that mission and indeed drives meaning. In many more situations there is an ego to leadership that will simply not change.
Today, as we honour and remember, I hope our fundraising community can salute the Legion and The Legion National Foundation for having the bravery to innovate with strategy, and reach out creatively, to connect a love of country and inspire a whole new generation of Canadians.
Paul Nazareth, a 20+ year social-good professional, is Vice President, Education & Development at the Canadian Association of Gift Planners (CAGP) and former VP of the charity, CanadaHelps. He has worked as a philanthropic advisor in a bank and a fundraiser with charities of all sizes. Paul is on the board of several charities including The Circle and on the Advisory Council of Carleton University's Masters in Philanthropy and Nonprofit Leadership program.
He's the co-host of The Intersection Podcast and faculty with the Master Financial Advisor of Philanthropy program with the Knowledge Bureau, CAGP and Spire Philanthropy. You can find him on LinkedIn and on Instagram and Tik Tok at @nazarethnetworks.