In September 2021, the Action Identification Working Group on Truth and Reconciliation was formed as a joint initiative between AFP Canada and the AFP Foundation for Philanthropy - Canada boards. Its focus was to determine possible actions that AFP in Canada could take on Truth and Reconciliation.
In this three-part series, On the Road to Truth and Reconciliation, learn about the working group, how it went about its work, what it learned and ultimately, the actions it identified for AFP on Truth and Reconciliation.
This excerpt is Part Three in the series.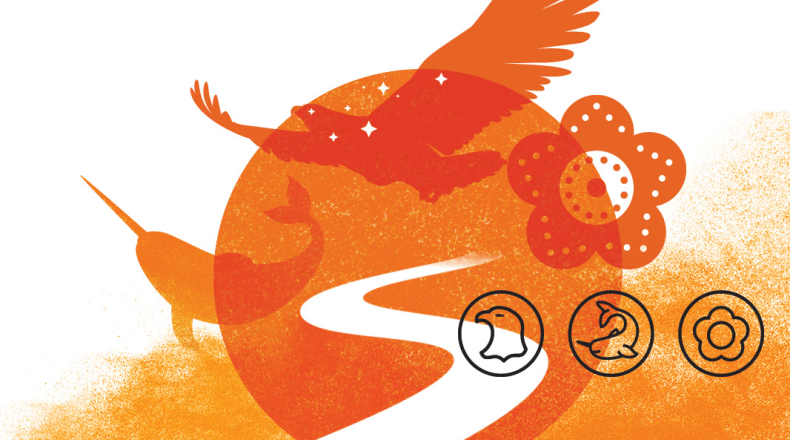 In its 2022 report, the working group said enacting its recommendations "will result in meaningful progress towards decolonizing our profession [but that] progress will only be made if relationship building with our Indigenous colleagues is at the heart of these actions."

The recommendations outlined by the working group include:
Looking at how AFP recruits its committees and boards, and how it can attract more Indigenous people to the fundraising profession.
Developing a

national territorial acknowledgement

for AFP in Canada. (This has since been approved by both boards and published in November, 2022.)
Determining how best to use and share the benefits from the AFP Foundation for Philanthropy – Canada's membership in the Circle on Philanthropy.
Having the scholarship committee consider dedicating funds so that more Indigenous people can have access to fundraising professional development opportunities.
Providing a mechanism for funding research into the inclusion of Indigenous philanthropy, fundraising and the path to inclusive leadership.
Helping members understand why it is important for them to increase their knowledge about Truth and Reconciliation including sharing learnings from AFP Canada's work on decolonizing the

Narrative for Canadian Fundraising. (The Narrative guides AFP members on how to have meaningful conversations that are focused on the impact of fundraising.) AFP Canada reviewed this work through a social justice and decolonizing lens and published a revised version in late 2022.
Concentrating on including Indigenous fundraisers in the Fellowship in Inclusion and Philanthropy program.
Developing partnerships to advance this work with Indigenous leaders and AFP Global.
These recommendations cover almost everything AFP does: from creating a written territorial acknowledgement, to forms and style of leadership with a goal of creating a more inclusive fundraising profession that's focused on meaning, not just the value of donations received each year.
Some AFP chapters have been leading the way on this issue, and they will continue to provide primary leadership. The working groups recommendations underscore the necessity of chapters being supported in their Truth and Reconciliation work, as well as their leadership being amplified.
"In my 30 years of doing this work, there have been many changes and I think there's a lot more to come," said Jennifer Johnstone, then chair-elect of AFP Canada. "We have come such a long way from such a limited construct of charity. There are many people challenging the idea of the haves giving to the have-nots. About how we care for each other. It's absolutely intertwined. It's a changing understanding, and because in this sector, there is some common or shared belief in the value of human beings. There are places of shared connections."
"My one message would be that it's not necessarily what the working group has done, it's about what you can do," said Rea Ganesh, then secretary of the board, AFP Canada. "When I went into the archives to do research into Indigenous history, I met Indigenous people and heard their stories. What's your part? That is what you must figure out."
Read the full article here.
The Association of Fundraising Professionals empowers individuals and organizations to practice ethical fundraising through professional education, networking, research and advocacy. With over 3,200 members in Canada and over 27,000 members internationally AFP has inspired global change and supported efforts that have generated over $1 trillion since it was formed in 1960.