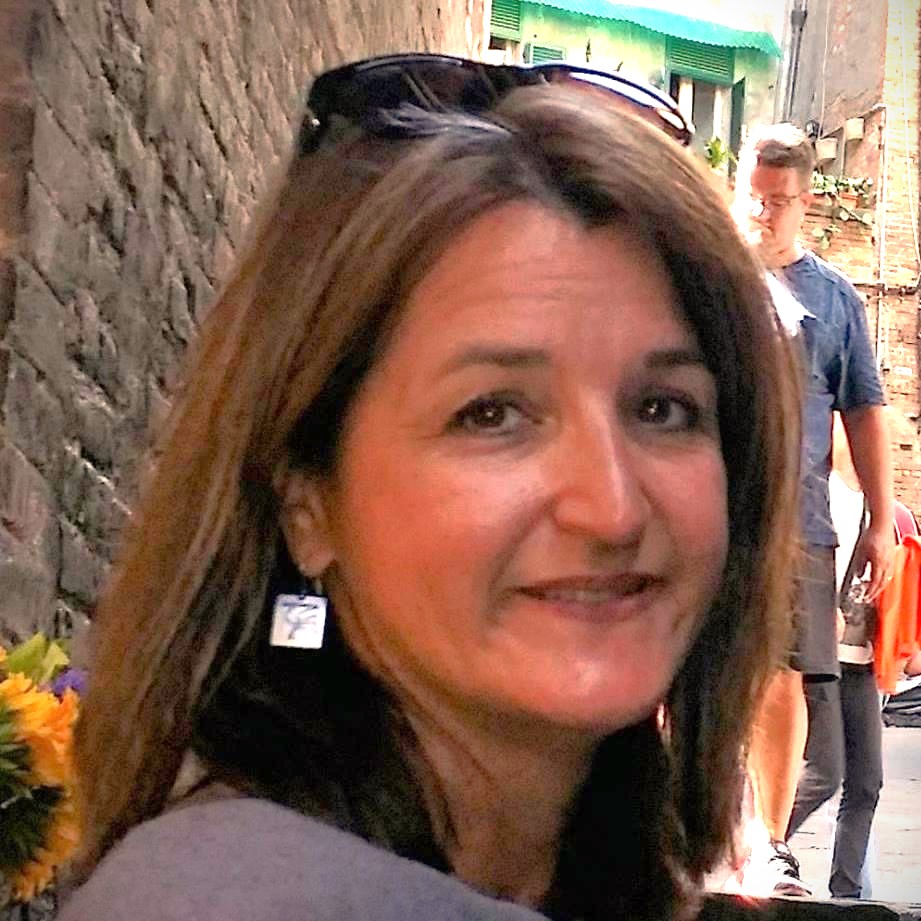 One of my first planned giving experiences was a meeting with Mr. James.* I don't think either one of us thought he would actually become a planned giving donor. He was rather skeptical about giving his money away. He did, however, love to talk about his daughter, a single mom who worked at the other end of the hospital in diagnostic imaging. In fact, it was his daughter who encouraged him to make his first gift to the Foundation, and that is where our relationship began.
I didn't know that Mr. James was also a regular out-patient at the kidney dialysis program. He would periodically stop by the Foundation office to visit me and I discovered his love of playing the stock market. I must confess, I was intrigued. He shared the basics of investing, gave a lot of good tips, and although we touched on his donation and its tax benefits, it wasn't the focus of my attention. That year, over the Christmas holidays, Mr. James stopped by and left something on the chair in my office. It was another donation – three times the amount of his last gift.
Over time, we became friends. He eventually shared his dialysis schedule and invited me to his bedside so we could talk about the Dow Jones and I learned more about his wife who had passed away and about his other children too. The nursing staff in the dialysis unit got accustomed to my visits and always had a chair waiting for me. He also learned a bit of my own story and when it was time for me to move on from that hospital, I let him know.
Years later, I learned of his passing and while I was saddened to hear the news, I was grateful for the opportunity to learn from his wisdom and experience. I laughed when I heard that his planned gift to the hospital was a very precise amount. He had often told me that he would try to calculate the exact amount he would leave to the hospital in order to diminish estate taxes. Mr. James was very much an "accidental" philanthropist and a surprise mentor to me. I will always treasure his willingness to be open and take a chance on what seemed to be an unlikely relationship.
On another occasion when I worked as a major gift officer for an environmental charity, I offered to stay at the office while most of the staff cleared out for a celebratory luncheon. My office was located far down the hall from the main reception and the building was an old three-story walk-up, so I would hear the echoes of footsteps coming up the stairs. A shuffling of feet alerted me to a visitor. At first, I couldn't tell if the person at the other end of the hall was okay – he appeared just so stooped and broken, so I picked up my speed. Perhaps the stairs had winded this man.
He wore denim jeans and a plaid shirt and a pool of tears threatened to overflow, as his eyes peered up at me from under his Massey Ferguson hat. I learned that his 17-year-old son was tragically killed in an ATV accident. He spilled his heart out to me and offered me a brown paper bag full of donations.
His beautiful son was the oldest of four children – the big brother who was both role model and mentor. "How would they go on?" he asked. He was on his way back from the funeral home when he stopped by our office, and yet he had the clarity, thoughtfulness, and kindness to stop by a charity that reflected his son's passion to provide a collection of in-memoriam donations. At that moment, I learned the power and the need for the human spirit to connect. I was simply in awe of the resilience and strength of this man and understood that he needed to honor his son's life through giving.
Last is the story of Jane.*
I was reviewing a list of donations that came in while I was away on vacation and noticed a gift of a few thousand dollars from a new entity. A new donor had established a private foundation. Who was this and what triggered this gift? I contacted the woman behind the numbered gift and asked her for a meeting, that ended up being three hours long.
Jane had survived cancer twice and was the sole daughter of immigrant parents that had long passed away. She proudly shared her family's history and was an open book about her gift planning. She was dividing her estate between four charities. She was grateful for the healthcare system that saved her life, but her powerful words resonated, "I want my legacy to be about the things that I love and bring me joy, to support the community where I grew up and lived in, and not about death and dying."
Jane picked charities in the performing arts, theatre arts, a local gallery, and a women's shelter. She was (and is) a living, breathing fighter, survivor, and true philanthropist. Jane is one of the most thoughtful philanthropists I ever had the privilege of meeting. I was enamored by her story – she was every planned giving officer's dream.
Yet, there was another side to Jane. I would invite her to events and soon learned how much support and attention she needed. Every summer I would take her for lunch and I would need to book the full afternoon off because our visits would last up to four and five hours. In a word, Jane was lonely. Jane needed compassion, and like Maslow's Hierarchy of Needs, Jane needed to belong. My heart tugged for her. She was always a kind and generous person and I felt that I abandoned her when I left the charity. I still think of Jane and have the utmost admiration and respect for her. She gave of herself to the charity and it was my job to give back to her. Despite her own challenges and loss, she chose to take the initiative and create estate plans on her terms and that reflected her passions. Jane is my legacy giving inspiration.
Whether you encounter planned giving through a bittersweet friendship, tragedy, or a lonely senior, be prepared to give of yourself, and remain compassionate. Yes, working in planned giving can be heavy at times, but may you all be blessed with the opportunity to learn some of life's most meaningful lessons from our very best teachers.
*These are fictitious names to protect the privacy of individuals.
As the youngest of 13, Cindy Carson is a self-professed relationship negotiations expert and survivalist. Having worked as a Fundraising Development Executive in a wide range of fields from healthcare, arts, and environmental causes, Carson's 23 years of leadership experience in the charitable sector has led to some pretty interesting stories and experiences. ccarsonconsulting@gmail.com