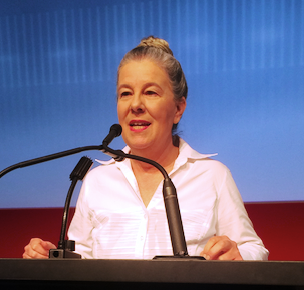 Many charities have paused their fundraising. In March, if you were not raising money for first responders or a food bank, research supported staying quiet about asking. But it's 6 months now. According to research done by Matthew Dubins at DonorScience on the impact of the 2008/09 recession "charities that stopped bringing in fundraising revenue in 2008 were 8 to 15 times more likely to report no more fundraising revenue in the next 8 tax years, compared with those who continued." So, if you are not asking for money now, you need to ask yourself if your charity really needs to exist.
In fairness, many leaders hit the pause button and are worried about getting back to asking. So if your leadership is in the way, here are some great ways to get (back) into fundraising that will serve you well now and in future.
There's no such thing as too much stewardship
You can never go wrong with stewardship. Keeping your donors and supporters well informed about what is happening is an important and valuable part of fundraising. Best of all, it is uncontroversial and inexpensive so even the most timid boss is not going to object to it. So whether you make phone calls, write a notecard, send a personalized, custom email, or do a Zoom update, you are laying the foundation for a future ask if you aren't allowed to ask now.
Check out your links to foundations
Your donors may not be able to give but that doesn't mean that their foundations can't. Whether it is a Donor Advised Fund (DAF) or private foundation, a supporter of yours may be able to give you a significant gift through one of those vehicles. Because the money is already put aside for charitable purposes, it is an easier ask than asking for a gift from existing personal assets.
Pro tip - check in your database for what foundations or DAFs have given to you. If you don't already, start tracking which donors give you gifts through this method.
Make it a match
I hope you are considering a year-end campaign. If so, a matching gift is a great way to maximize support. It's also a great reason to call a significant donor to ask for help. It is a tough time but you want to be sure that you are sustaining supporters now for when the economic rebound comes.
Major gifts are key
If you haven't yet embarked on major asks, start now. Sure lots of people will say "no" but, like all fundraising, it is also a numbers game. If you qualify donors, there is good and urgent reason to ask them now. Even if you are not as experienced in this area, this is a great time to start -the need is urgent and real.
Set the stage for tomorrow
While I strongly encourage you to be making regular asks now, it is worth also pursuing a bequest giving campaign. Right now, people are updating wills in record numbers so this is a topic that is very relevant. Even if you do something as simple as getting up a bequest page on your website and adding a check-box on your next direct response campaign, you will be moving the needle forward. Research shows that bequestors are more likely to make larger, unrestricted annual fund gifts than non-bequestors so there is a reasonable case to move forward in this area.
Act now
Yes, times are tough and there are many calls on donor dollars. But, the longer your charity remains quiet, the more you risk being in that category of charities whose donations never recovered from the 2008/09 recession. The work your organization does is too important. You need to ask the donor public to continue to support your good work.
Ann Rosenfield is a working fundraiser and a Board volunteers. Both organizations have continued to raise money during the pandemic and both have been successful.
Cover image by Karl Mahnke via Pexels