publication date:
Sep 2, 2020
|
author/source:
Book Editors Nneka Allen, Camila Vital Nunes Pereira, Nicole Salmon in Civil Sector Press for Gail K. Picco imprint, Jim Hilborn, Publisher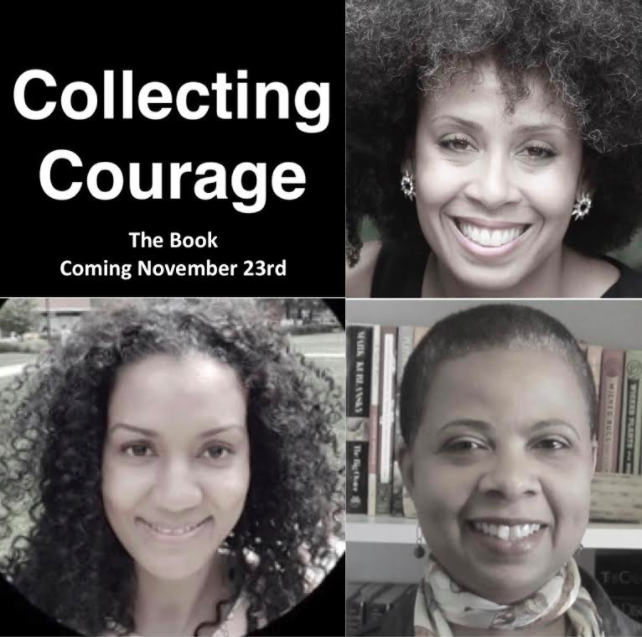 In what Publisher Jim Hilborn sees as "an exciting coup" for his publishing organization, the Gail K. Picco Books imprint of Hilborn's Civil Sector Press has included in its debut Fall line-up a powerful and moving collection of personal experiences written by 15 Black fundraisers that chips away at the idea of an inherent goodness of the charitable sector. Collecting Courage: Joy, Pain, Freedom, Love is edited by sector experts Nneka Allen, Camila Vital Nunes Pereira and Nicole Salmon.
"The time for Collecting Courage is now," says Salmon. "It's undeniably our stories, told by us and for us, publicly sharing and claiming our lived experiences as Black women and men working in the nonprofit and charitable space. Many of the stories are unbridled, disconcerting, pain-filled and uncomfortable and yet, they also reveal and celebrate the diversity and fullness of our lives."
"The more we tell our stories the more undeniable it is. In Collecting Courage, we are active narrators writing our history by gathering and sharing our own stories," says Pereira. "By giving voice to our lived experiences we express our truths through our joys, and pains, and freedom and love as Black fundraisers in the nonprofit and charitable spaces."
"For Black people in North America, historic erasure is a reality," adds Allen, "Collecting Courage is a gathering of our memories, in our voice and in our truth. It is my privilege to share the experiences of my sisters and brothers in the charitable sector as light and restoration."
In addition to the editors Nneka Allen, Camila Vital Nunes Pereira and Nicole Salmon, contributors to Collecting Courage include Birgit Burton, Christal Cherry, Kishshana Palmer, Heba Mahmoud, Mide Akerewusi, Naimah Bilal, Stachen Frederick, Niambi Martin-John, Fatou Jammeh, Muthoni Kariuki, Sherrie James and Marva Wisdom.
"This book represents the beginning of a process to systematically catalogue and archive our stories," say the editors, "so our voices are the ones that shape the narrative about our experiences. For those who can relate to the stories shared in the book, we hope they give you the courage to lean in and give voice to your experiences. For those committed to being allies and accomplices in dismantling barriers and championing a sector culture of belonging and reciprocity, we hope the book illuminates a path to action."
"Our mission is to focus on the social justice work that takes place in the charity sector," says editor Gail Picco. "And Collecting Courage provides thoughtful and timely material for those seeking to take that journey with us."
"Gail Picco has been at the forefront of writing about charity dynamics in Canada," says Publisher Jim Hilborn. "We at Civil Sector Press are proud of the titles being published under her imprint this year. Collecting Courage is one of the books that will help us understand the complex and changing dynamics in the charity sector, and the fast-moving changes in society at large."
Collecting Courage will be available for pre-order on October 15, 2020.
For more information:
Gail Picco, gailpicco@gmail.com | 416-799-1993; Jim Hilborn, hilbornjim@gmail.com| 416-554-9403; Nneka Allen, nneka@theempathyagency.ca; Camila Vital Nunes Pereira, pereira.caca@gmail.com; Nicole Salmon, nicole.salmon79.ns@gmail.com