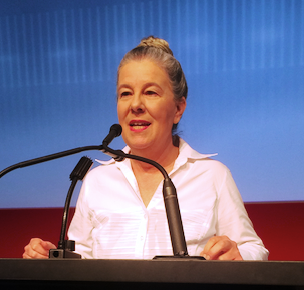 For many charities, revenue was down last year or needs were up. In many charities both were true. Believe it or not, that's why this is exactly the time for planned giving.
Often the hardest step in starting a planned giving program is convincing your leadership. They are likely focused on getting cash in the door today and may not realize that a bequest program can help grow your annual fund. Best of all, the time has never been better for starting, or expanding, your program thanks to the resources out there and renewed attention on will making by the public.
Bequest giving is the ultimate 2 for 1 gift
Research by Dr. Russell James has found that people who make bequests to a charity give larger annual fund gifts and are more likely to make unrestricted gifts. So, a planned gift is really a gift that gives twice - once with immediate revenue and once in the future. By building your bequest giving program, you will be growing your annual fund. It's a win/win for your organization.
Will Power is here to help
Not sure where to start? Participating in the Will Power program could be one way to get your planned giving program off the group.
Will Power is the biggest campaign in CAGP's history to make gifts in Wills the social norm. Through broad-based marketing, the campaign encourages Canadians to consider a gift in their Will, and motivates them to act.
After a massively successful pilot in Southwestern Ontario in 2020, Will Power is now launching in communities across country starting September 2021. The Will Power program can be one way to be part of a larger campaign and that gives you the tools to get your internal campaign going well.
It's easier than you may think.
Planned giving is a great area of fundraising. You can start doing soft marketing today with some of these simple steps:
Acknowledge in donor lists in your annual or gratitude report
Add the line "Remember [charity name] in your will and trusts
Add the check boxes for your next direct mail piece "I have left [charity name] in my will" and "I am interested in learning more about naming [charity name] in my will."
Build a simple Wills and bequest page on your website. Include your legal name, legal language for a gift in your will to your charity, your charitable registration number, address, phone number and contact information for the appropriate staff person.
With a boom in will writing, a positive impact on your annual fund now, Will Power, plus some easy tips, the time is now to convince your leadership to proceed in making a bequest program part of your charity's program now.
Ann Rosenfield, MBA, CFRE is the Hilborn Charity eNews Editor and a working fundraiser. She led the team that won an award from CAGP for best planned giving program in Canada. She can be reached at ann@hilborn.com
Cover photo by Mufid Majnun on Unsplash