The BarterPay® system offers a new and innovative way for Canadian businesses and charities to work together.
The Basics
Most businesses never operate at 100% capacity. Business owners know the costs of downtime and idle inventory. The amount of potential value that escapes is alarming.
For service-based businesses, this means a tremendous amount of time and space expires— literally to zero value. You can't go back to yesterday and get the value of an unsold hotel room, empty ad space, or an unbilled hour.
For product-based businesses, this means idle inventory sitting on the shelves or in the warehouse that, often, ends up deeply discounted or even discarded. This costs money and completely erodes profit margin and trains customers to "wait for the big sale."
Impact for Charity
When companies barter extra time and idle inventory, they can also donate some of their earned Barter Credits™ to local charities via the BarterPay It Forward Foundation® and receive a charitable tax receipt.
Charities can then use these Barter Credits™ back within the BarterPay system to heavily reduce their admin and overhead costs which allows them to direct more of their precious cash dollars to the end cause!
Here, Jessica Brown from the Hamilton/Burlington SPCA shares her appreciation for their involvement with BarterPay.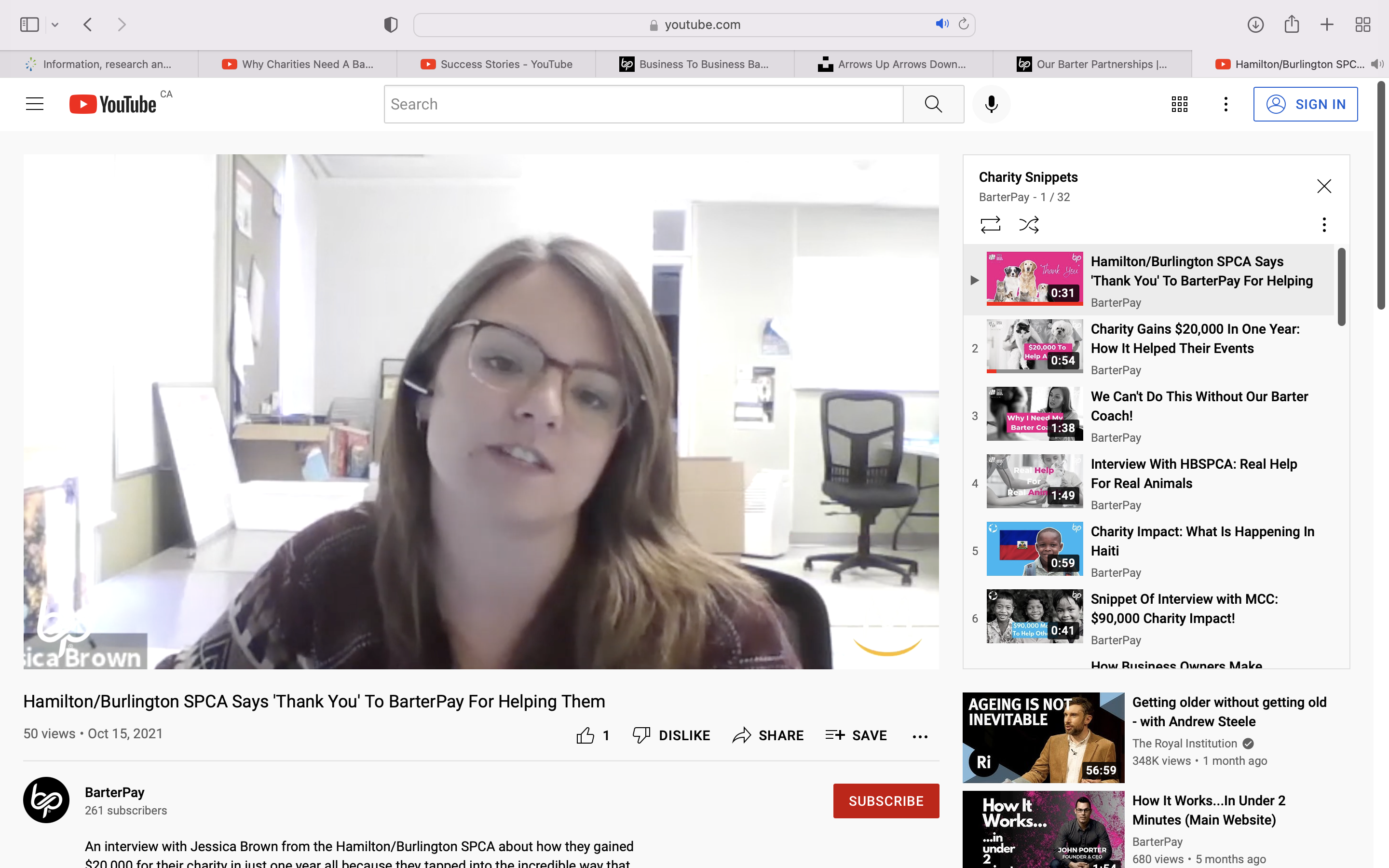 Partner Support
Imagine Canada is helping to spread the word about the barterpay concept. In this interview, CEO Bruce MacDonald explains why he is "hopeful" about the potential of this new way of doing business.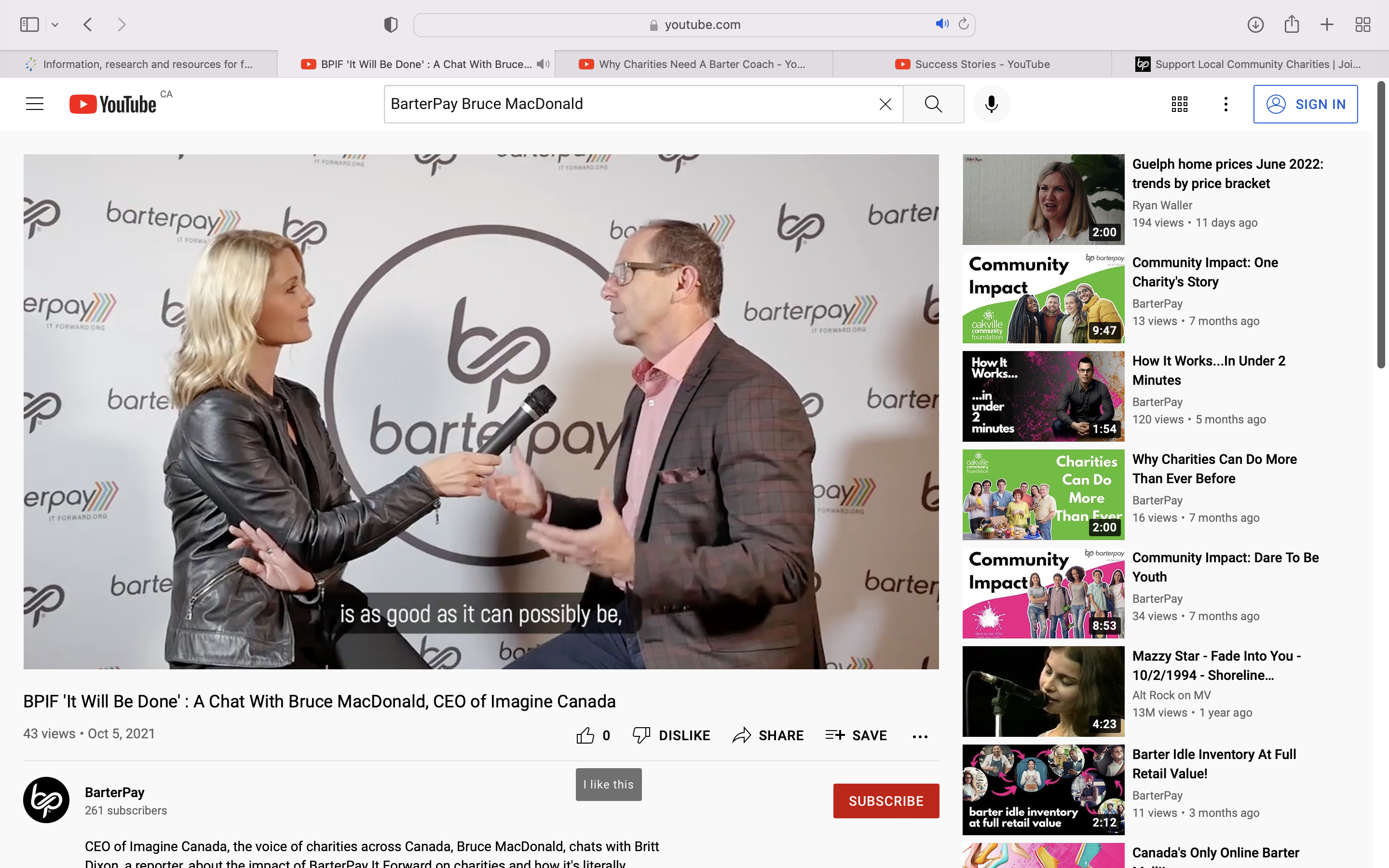 ---
John Porter in the Founder and CEO of BarterPay. Contact him for more information on the BarterPay It Forward Foundation and how your charity can get involved. E. John.Porter@barterpay.ca W.www.barterpay.ca