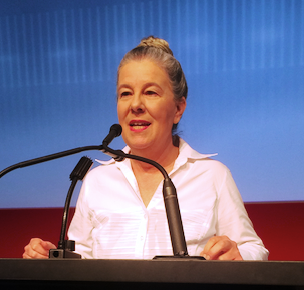 This year has been a roller-coaster. And we are all at different places in terms of our personal situations, mental health, and energy.
Here are concrete ideas of what you can do between now and December 31 to be sure to end your year on a high note. Feel free to pick and choose which activities are attainable - you don't need to do the whole list. Pick the ones that work for you and that you have the energy to complete.
Low effort - less that 30 minutes
Send a thank-you email or eCard to your top 20 donors - who are the top 20 people who made the most financial difference this year? A quick Happy Holiday email or eCard thanking them for their support is a nice way to steward your largest donors.
Check your online donation form and tweak - go to your online donation form and make tweaks to boost online giving. Here is an easy article on two simple things you can do that can increase online giving by 20%.
Add a "I would like more information on leaving a gift in my will" checkbox to your year end appeal - Right now, many people are updating their wills as part of their personal pandemic project. By including the wills checkbox in your year end appeal, you are opening the door to growing your planned giving pool.
Be sure to update your out-of-office - both phone and email - with information on how to make a year-end donation. Include the link or website where people can go online to give. This is a simple way to make sure that you don't miss gifts already coming your way.
Take a break - if you are just exhausted, consider taking every Friday off for the rest of the year. Create some "me" time for yourself.
Medium effort - less than 2 hours
Call your 10 largest donors who have not yet given this year - who are the 10 people who can put your goal on stronger ground? Run your LYBUNT list (Last Year But Unfortunately Not This) and find the 10 largest lapsed donors. Have a check-in call to make sure all is well. Make a gentle ask for renewal if their situation allows.
Send a donor stewardship report to your top 10 donors - who are the top 10 people who made the most financial difference this year? Updating your top donors on their impact on your organization and thanking them for their support is a valuable way to steward your largest donors.
At your next Board meeting, ask your Board to help with donor stewardship by each making 5 thank-you calls to top donors before December 31. This can help you lay the groundwork for greater Board engagement in fundraising. Even if you only get a couple of Board members, it is still a valuable first step.
More effort - over 10 hours
Discovery calls - Target doing 10 donor discovery visits over Zoom before end of year.
Stewardship calls - Call 3 donors a day to say thank you and to check in how they are doing.
Donor research - Do donor research on your top 20 donor prospects and get that information into the database.
Your 90 day plan for 2021 - develop a clear plan, with metrics, for 2021 and book time in your calendar to review and update.
Zoom stewardship check-ins. Schedule Zoom stewardship calls with your top 5 donors from this year to update them on your organization's progress.
This menu is not exhaustive. The idea is for you to find the items you have energy for and then focus on getting those done. You may find that if can accomplish one or two, you will feel like you have more energy to do more. Or not. This year is tough, as long as you keep putting one foot in front of the other, you will get to your destination.
Ann Rosenfield is a working fundraiser and respects if you feel tired right now.