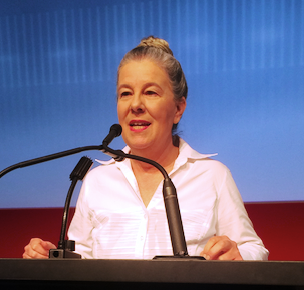 Hurray! You got that coffee meeting you were hoping to get! Whether it's a networking meeting, a business session, or an interview, here are some proven ways to be sure you succeed.
Send a calendar invite when the meeting is confirmed
Sounds simple but life gets busy. After you have gotten the meeting, send a calendar invite with the full address. Yes, even including street number. And Google the location ahead of time and add that into the invite. There can be two (even three) Starbucks at the same corporate center and you don't want to be sitting at concourse level while the person you are meeting with is at ground level.
Reconfirm the day before
Yes, I know that the meeting is confirmed. But things happen and you don't want to be at the location, in your best clothes, getting a text that says "I'm sorry I forgot to mention I can't come today."
So send out an email the day before along the lines of
"This to to confirm our coffee for tomorrow
8am
Monday, February 3
Starbucks
123 Main Street - ground floor.
Whoville
If you let me know your coffee order in advance, I can have it waiting for you when you arrrive.
If something comes up, you can reach me on my cell at 234.555.1212
Looking forward to meeting you in person"
Why all that detail? In addition to confirming the meeting, you are also making sure to confirm all relevant details.
Pack your briefcase/bag the night before
If you have an early meeting, pack your bag with any materials, handouts, business cards, the night before. This will reduce the chance you forget something important.
Plan to arrive more than 10 minutes early
Allow time to have trouble finding parking. For a place with confusing elevators. For a problem with the transit system. You don't want to make your guest wait so plan to be early.
Change shoes when you are a block away
If this is a big meeting, you want to make a good impression. Changing into your shoes in front of the person you are meeting is not the best first impression. Change ahead of going into the building.
Order for both of you when you arrive early
You'll notice in the confirming email, I ask for their drink order. Since I arrive 10 minutes early, I can order their coffee (or tea). That means that when the person I am meeting with arrives, we don't waste 5 minutes standing in line waiting for a coffee. Your meeting time is short, you want to make the most of it.
Pre-address and stamp your thank you note
Have a thank you note already addressed in your bag. That way you can be sure to get out your thank you quickly because you are ready to go.
Don't sweat mistakes
Did you plan perfectly and yet you still end up late? Or forgot your wallet? Or didn't bring a pen? We're all human. If you make a mistake, apologize sincerely but don't dwell on the mistake. Regain your focus and move forward with your meeting.
Ann Rosenfield is the Editor of Hilborn Charity eNews. She once had a meeting cancelled after she had waited for the person for 10 minutes. That's when she learned the value of reminding someone the day before!