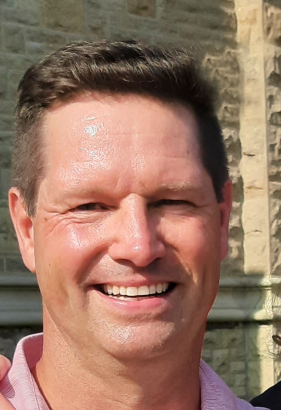 When a donor gives to your organization, it's the start of a beautiful relationship. Donor stewardship is all about managing this relationship and ensuring that the donor feels appreciated and valued. It's important to build trust with your donors by following through on their wishes for how their donation should be spent, and reporting back on the impact it has made.
One of the most important factors that a nonprofit organization should consider when it comes to developing its fundraising strategy is the establishment of strong relationships with its donors. This can help it maintain its long-term success and attract new donors
Nonprofit organizations primarily receive support through acquisition of new donors and making "asks" to their existing donor base. While acquiring new donors is important for growth, it can be expensive and time-consuming. On the other hand, current donors already know who you are. They share your values and have a desire to support you.
Asking existing donors for a donation is easy if you've properly stewarded your relationship with them. Donor stewardship ensures that donors are more likely to: donate again, donate frequently, and stay a part of your community for years to come.
Top 7 stewardship actions
BNP Performance recently conducted a study about stewardship activities—asking how COVID restrictions affected these efforts and how stewardship links to communications, planning and the overall goals of surveyed charities.
There is some consistency throughout our sector on the most fundamental stewardship activities that are, and have been, effective. Our survey revealed seven common and effective actions for thanking donors, standard across most charities. At a minimum, these are the outreach activities that donors have come to expect from the charities they give to.
Write a thank you to your donors. Say thank you in writing immediately. If your donor gave online, send an email. If the donor sends in a donation, send a letter back. Make it even better by showing their impact in writing. Tell your donor what their generosity accomplished. Your supporters want to know what you are doing and how they are helping. Consider imbedding a newsletter, blog or a story i in a thank you note. There are many ways to tell your story.
Pick up the phone. If you have their number, make the call. Having board members, program and executive staff call to say thank you to your major and mid-level donors really shows the appreciation you have for those who make a difference. This is a great way to build a culture of gratitude and philanthropy and truly engage your donors.
Thank them in public. Whether virtual or in-person, thanking supporters at your events, in front of others, can be extremely effective.
Thank them via social media. You can tweet @thank you, send a simple message via Facebook or Tik Tok or send an exclusive video on YouTube. Social media allows your gratitude to be creative, shareable, and timely.
In-person visits. We all know that people give to people, and by far, the most effective way to meet people is face-to-face. It can be done respectfully and appropriately at your charity, at a donor's home, place of business or other meeting spot. This can be as elaborate as a tour and demonstration of impact or (literally) as simple as a walk in the park.
Tell your story in detail. Creating a newsletter that includes both donor impact and storytelling (in the form of testimonials, statistics, or personal narratives) is extremely important to sharing how your donor has made the community a better place. Videos, podcasts, and email newsletters can be used together, or on their own.
Have a donor wall. The first six ways to say thank you to donors are meaningful and immediate but a permanent and prominent thank you to your best donors is expected in capital campaigns and for your lead donors. Combined with naming opportunities, this method can lead to continued and greater philanthropy which has even more impact on your community.
In today's world, fundraising is an extremely competitive environment. Having a fundraising plan that includes donor stewardship activities is essential. Part of every successful plan is to choose what is most effective for your charity. These seven stewardship actions are a great place to start.
Thanking donors is important—but it is only the beginning of developing a mutually beneficial long-term relationship between a donor and an organization. Donors want communication, recognition and respect. Donor stewardship means developing an ongoing relationship that includes:
thanking your donor for their contribution,
ensuring that the gift is well-used in the way that the donor wished,
reporting what has been accomplished with the gift, heightening the donor's commitment and involvement with the cause and creating potential for soliciting additional donations in alignment with the donor's interests.
Most importantly, your stewardship should be centred on the needs of the donor, rather than those of the organization.
Lee Pigeau has been working in the nonprofit sector for close to thirty years as fundraiser and executive. Lee has worked with small business, grassroots organizations as well as large multi-national charities on board and staff relations, management, major giving, capital campaigns, donor stewardship, inclusivity, and strategic planning. Lee resides in the Ottawa area.