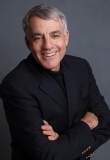 In order to provide more service to fundraisers in the charitable sector with our training opportunities, we at Empowerment Dialogue recently conducted an anonymous survey asking a wide cross-section of fundraisers this question: What are the challenges you experience when it comes to asking for a gift? Here were the choices offered to the survey participants:
1. I don't know how to ask for a gift.
2. I am afraid of talking to prospects/donors and making the ask.
3. I don't want to be seen as manipulating or misleading people to get a gift.
4. I don't know enough about the tax and structural aspects of securing a gift.
5. I worry about not knowing the technical details of fundraising and gift options.
Over the last five years, we have made a few basic assumptions to what the responses would be to this survey, but the industry and fundraising has changed and continues to evolve, and so must we. The overwhelming choice of fundraisers was number three, "I don't want to be seen as manipulating or misleading people to get a gift." 50% replied that they "Strongly agreed" with this statement and almost 40% said they "Agreed". This means that 90% were in overall agreement! There was no contest. We never suspected that this sentiment would be so strong.
In second place was statement number four, "I don't know enough about the tax and structural aspects of securing a gift." About 28% either agreed or strongly agreed with this option. The remaining options were all below this level of agreement. This latter result tells us is that a sizable portion of fundraisers need more training and support in the area of tax treatment and structural aspects of gift planning. Indeed, when we at Empowerment Dialogue train seasoned fundraisers on the basic tax treatment of charitable gifts, we are constantly surprised at the paucity of knowledge and how welcome such training is received.
However, back to the overwhelming choice made by fundraisers and what it may mean for our profession? The biggest challenge when asking for a gift is not to be seen as manipulating or misleading to get a gift. Clearly, there seems to be a prevalent view amongst fundraisers that we are somehow pressured to do so in securing gifts. This response is a disturbing comment on our profession, how we see our jobs, and how are we trained.
To be clear, we are discussing individual philanthropy – leadership, major and planned gifts. Is it possible that some of the progressive marketing tactics being used in our profession, are manipulative, and that this is staining the noble profession of philanthropy? When we see advertising for children awaiting surgery with an exhortation that a certain number of gifts of a certain amount are needed urgently, or dogs caged and starving until you send a donation, or starving children in another country hoping for sponsorship, then the marketing message is highly manipulative. There is more of this than there ever has been in a very crowded industry. We realize that our attention and those of our donors and supporters is being pulled in numerous directions and we are being overwhelmed daily with marketing messages and various tactics in our culture of consumption. But are we taking some of these values into individual fundraising?
Fundraisers are clearly worried about being manipulative or misleading when asking for gifts. We want a noble profession and the results of this survey state that this challenge is top-of-mind for most fundraisers. The Empowerment Dialogue Approach was founded on the Principle that our jobs are to empower a prospective donor to do what she or he wants to do. We are professionals who enable the donor to make a gift based on what he/she wants to do while meeting the needs of our organizations.
As fundraisers and through our industry associations, we have a job to do – we and all of our colleagues need to be trained and feel confident in approaching our work with donors with a key principle of "empowering", not "manipulating". Our profession depends on it if we are to avoid the slippery slope of cultural consumption as a sales approach in the annual appeal, and direct marketing side of our business.
Our survey results were surprising to us. They uncover a serious problem. It is up to us to take a stand and start working on this problem by being very clear about our values and in the teaching of fundraisers on how to do their jobs the right way. Then, we will never feel that we are manipulating or misleading a donor or prospect.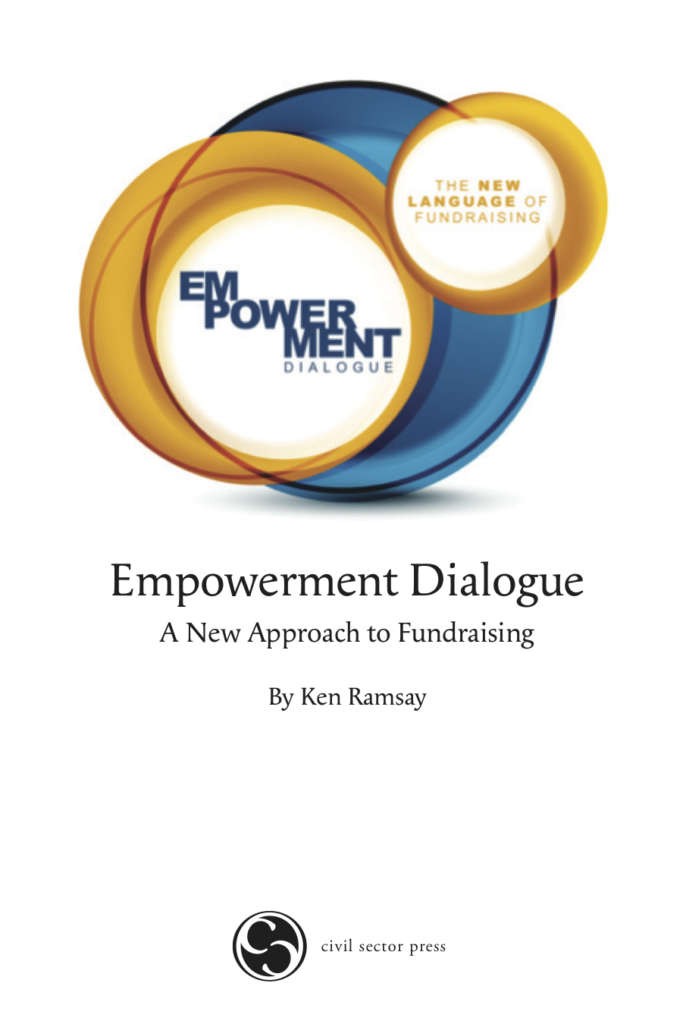 Ken Ramsay is the Co-Founder and President of Empowerment Dialogue. He launched Empowerment Dialogue in 2014. As the former President and CEO of Legacy Leaders Inc. from 1996 to 2014, Ken built that company to be the pre-eminent planned giving consulting company in North America raising over $2.5 billion in gift expectancies.
Ken was the founding Chair of the Canadian Association of Gift Planners and co-founded with Frank Minton, the course on Planned Giving at the Banff School, now known as the "Original Canadian Planned Giving Course." Ken is a frequent speaker, trainer, mentor and coach and has spoken and taught frequently at AFP, NCPG (PPP), AHP, CASE, CCAE and CAGP events throughout North America. Ken developed the planned giving curriculum and taught in the esteemed post-graduate fundraising management course at Humber College from 2014 - 2018. Ken is senior counsel at PGgrowth consulting group. And Ken has written the book Empowerment Dialogue – A New Approach to Fundraising. You can reach Ken at kramsay@empowermentdialogue.com
Cover image photo by Tim Collins on Unsplash