publication date:
Oct 31, 2019
|
author/source:
Compiled by Editor Ann Rosenfield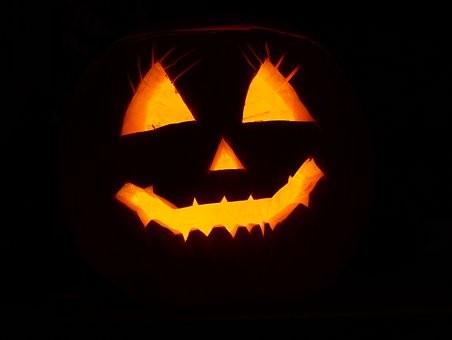 Here is a round-up of sweet, scary and horror stories just in time for Halloween.
Sweet - Giving families more time together
Never too busy to make a change to help changing families
Hamilton's Kate Andrus Pumpkin Prowl was started as an alternative to or a second Halloween. It was created for a specific need but in the end, any and all are welcome to attend. Whether it's parenting time sharing for separated families, work schedules, or other reasons one parent isn't able to spend Halloween with their child, grandchild, niece, nephew, etc., Pumpkin Prowl is a fast growing alternative to the big day itself.
Pumpkin Prowl is held on a weekend evening a week or two before Halloween (date announced no later than April 1st each year). The event starts at a local park where families play games, do crafts, and enjoy other entertainment before finally heading out into the local neighbourhood to knock on participating house doors just like it was Halloween.
Awesome neighbours have been opening their doors twice a year since the inception in 2014 to help provide a Halloween-like experience for adults and kids alike who walk in groups.
Scary - Stealing money from a disabilty charity
Give yourself a treat - put a review of accounting practices on your next senior staff and also Board agendas.
An accountant who worked for the disability charity New Visions stole nearly a million dollars. In the trial it came out that the CFO, Marcia Montayne, had taken money to fund a platinum lifestyle including a trip to the World Cup.
While this story is scary, it serves as a good reminder of the importance of financial controls. This helpful overview of accounting practices by Bill Kennedy is a great start.
The Horror - The Stolen Art
This classic story from Jim Allen, is an evergreen reminder of "if it looks too good to be true it is too good to be true."
A gentleman showed up one day at the college with several pieces of original art. Each piece was valued at $5,000-$10,000. The gentleman said he was representing a donor who wished to give the art to the college in return for a tax receipt. The President accepted the art work and had a tax receipt issued.
A few months later a visitor to the President's Office asked the President where he had gotten the art on his wall. He told him.
The visitor said, "That is my art work which was stolen from my home."
I left the college's employment in late 1982 and became a consultant. In mid-1983, when the college found out the art was stolen and finally realized the extent of the scams that they had been a part of, they called in the police and began court proceedings against the gentleman.
A court order for his arrest was issued and he disappeared. He was apprehended several months later in Jamestown, New York. At the time of his apprehension, I was subjected to extensive questioning and interviewing by the local police department.
As a result of this process the gentleman was brought before a Grand Jury. I was brought before the Grand Jury as a witness for the prosecution. As a result of my testimony and the testimony of other college officials, the gentleman was found guilty and was sentenced to 2 years in prison. The college never got any of its money back.