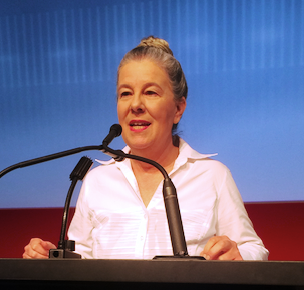 Whether you are currently being paid to work, working as a consultant, or looking for work, it pays to continue to do professional development. Right now the world is changing quickly and it is important to stay current so that you can keep or find work and clients. But with a budget of $0, how do you start?
AFP Congress - November 23-25
As a former Chair of AFP Congress, Canada's largest fundraising conference, I am a big fan. But did you know that AFP Congress offers bursaries? And this year, you don't need to worry about hotel, flight or eating vaguely stale muffins. Bursary applications are due by October 2 and Congress is November 23-25.
NTEN - Ongoing
I am a recent member of NTEN and have been impressed with the wide range of online education offerings. As a member of NTEN, you are eligible for a large number of scholarships for their impressive array of courses. Membership to NTEN is on a sliding scale so there is room for all to learn. [Full disclosure, I am doing their Nonprofit Technology Professional Certificate right now]
Resource Alliance - Ongoing
The Resource Alliance, based in London, UK, has two tiers of membership. The "Friends" category includes access to webinars as well as their online fundraising conference in April 2021. The membership category is on a sliding scale and, if you register before October 1, 2020, you will have access to their notable International Fundraising Conference for both 2020 and 2021.
APRA - Ongoing
Apra is a great way to learn about prospect research and other areas of fundraising. Their website guest membership is free and allows you to participate in their PRSPCT-L discussion group.
Consultants and vendors
Several consultants have posted offers on social media to mentor a small cohort of folks. Get involved in LinkedIN, Twitter, or Facebook and follow some professionals you respect. It's also a great way to hear about free webinars they may be doing.
In addition to consultants, many of the major vendors are offering a wide range of excellent webinars and even online conferences. If you sign up for the mailing lists for vendors you respect, you will get notified of upcoming free events.
All this and more
One of the unexpected benefits of this time is the enormous amount of free, high quality professional education. By signing up for a mailing lists that connect to your interests or applying for a scholarship or bursary, you can keep learning.
Ann Rosenfield did a mid-career MBA and is currently attending about a webinar a week.
Cover image by RF._.studio via Pexels