Conferences are cool. Something special happens when fundraisers gather together. In the not-for-profit community the role of fundraiser is often misunderstood. Regardless of our sector – environment, health, social service – we understand each other. That is why I can't wait for the AFP Toronto Congress this year. The electricity in the conference centre will charge us all for another year.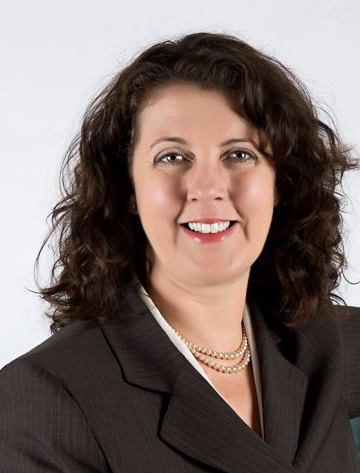 Are you wasting your time and money?
Unfortunately a lot of delegates are passive participants in the conference experience. It often looks as if many people seem to be happy just to have the day off work. I'm not sure they are learning much.
On the brighter side there are a few rare folks who are determined to get as much out of the conference experience as possible. I'm thinking about those delegates who are there to learn everything they possibly can about the charitable sector. At the risk of generalizing I've labeled them as follows:
Donny Downsized
I remember the man I met who was downsized from his corporate sales job in his late fifties. He was starting his professional life all over and was desperate to learn everything he possibly could. He came early to the sessions and quietly sat at the front with poised pen in hand. For him the conference was serious business. I wish I could remember his name. I'd love to know how he is doing.
Nancy Newbie
These young people are so enthusiastic and optimistic it blows my mind. They usually appear in swarms, and like sponges, they are there to soak up as much information as they can. The Nancy Newbies of the world are so inspiring because they are absolutely certain that fundraising is going to be the best career in the world. One such student I remember is Margaux Smith from Canada, now working in Australia. I remember when Margaux was a fundraising student and was eager to change the world. It has been very satisfying to follow Margaux's career because just a few short years later, she is changing the world and is also inspiring others to do the same by sharing her experiences.
Focussed Fred
These folks are often stuck and looking for a solution. Whether it is to be able to work more effectively with their board of directors, spruce up a direct mail program, start a planned giving program or get out of the special events treadmill, these folks know exactly what they want and won't leave until they get it.
Be an active participant
At the moment a thousand of you are booking travel plans and preparing to be away from your office at the end of this month for Canada's largest fundraising conference in Toronto. As you do so I would like to encourage you to be more like Donny, Nancy and Fred – choose to be an active participant in your learning. Be intentional and develop your objectives for the conference before you leave your office. Make a commitment to yourself to try one of the following:
Decide why are you there. Are you going to learn something specific? Looking for a lead for your next challenge? Wanting to meet some prospective partners?
Introduce yourself to someone new and start a conversation. When you sit down at the table before the session starts, take a moment to introduce yourself. Be genuinely interested in the people around you.
Ask questions of the speakers. Challenge them and make sure that you get what you need out of their session.
Share your learning with your organization. Attend sessions thinking about receiving information that may benefit others. Book a lunch and learn when you get back and make sure that your staff and colleagues also benefit from your attendance.
Are you wasting your time and money at conferences? I don't know. That will be up to you.
2014 AFP Congress in Toronto promises to be one of the best ever and I really look forward to seeing you there. Please join the entire Hilborn team on Monday night at the reception, where we will be launching and celebrating Excellence in Fundraising in Canada, Volume 2. It would be great to meet you in person and talk about this article and any other stories you would like to see published in eNEWS. See you at Congress!
Kimberley is deeply passionate about building the capacity of the charitable sector and is thrilled to be part of the Hilborn team. When she is not sourcing out excellent content to share via Hilborn Charity eNEWS, she works with organizations to advance a culture of philanthropy among staff and senior volunteers, and ultimately raise more money for their missions. Contact her via @kimberleycanada, email her, phone her at 289-231-1339 or visit www.kimberleymackenzie.ca.