The phone is a very effective fundraising channel when it's used properly – and the benefits are many! But when it goes wrong, it can cause us to shudder. As with any marketing activity, proper planning is imperative and will help you avoid any pitfalls.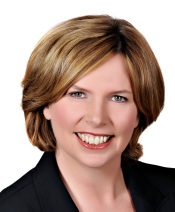 Here are a few easy pointers to help make your tele-fundraising program shine!
The phone helps you know your donors better. It engages them in your cause and encourages them to interact. Use the phone throughout the year to learn more about your donors, prevent them from lapsing, convert them to monthly giving, and increase the number and amount of gifts you receive.
Register with Canadian Radio-television Telecommunications Commission (CRTC). This is a ten-minute on-line process and is required even if you are a registered charity. Make sure your organization has a Dun and Bradstreet number in advance as you will need to provide one on the CRTC form. If you have to apply for a number, it will slow you down – it can take up to 30 days to obtain this number.
Ensure that every staff member knows you are running a phone campaign and can respond to donor inquiries correctly.
Ask your telemarketing partner for a list of all staff working on your behalf. Then when a donor calls to verify that a phone campaign is going on and that it is safe to make their gift with the caller, you can confidently tell them to go ahead.
Make sure the callers are well-trained and can answer questions about your organization.
Conduct a briefing session with your calling team. They can read about your organization on your website and in your marketing materials but it's you that has the passion for your cause. That rubs off on the team and builds enthusiasm for greaterery staff member knows of year. .fundraising campaigns more effective success.
Ask for a specific dollar amount. "You get what you ask for" and "Ask and you shall receive" are two apt statements. Asking for a specific amount (usually determined by the donor's past giving history or socio-demographic information), increases your average gift and the number of gifts you receive. It also allows your prospect to consider that specific amount and if she rejects it, opens the door for a counter-proposal, or a lower gift amount.
Callers must engage your supporter in a conversation, rather than read from a script. From the beginning of the call to a successful outcome, a caller must establish a rapport and build a certain amount of trust. Unfortunately, many "telemarketers" talk too much and listen too little. Create a conversation, encourage the donor to talk, comment, and answer questions. This will help keep them on the phone and engage them in the charity's mission, ultimately helping you reach your campaign goals.
Appreciate your donors! Since you have engaged your donor in this conversation, take the opportunity to thank him for his prior support. Donors want to feel appreciated and you cannot say thank you enough.
When a donor doesn't want to give financial information over the phone, use email support to send a link to your donation page right away. You can also email your acknowledgement and thanks when people make a single gift or monthly commitment via credit card or electronic funds transfer from their bank account. This should become part of your ongoing donor stewardship efforts.
Segment your data and adapt your conversation to speak to each segment. There are many ways to segment your data but the most common are giving history, gender, region, current events, channel to which they have responded in the past, and payment type.
If you feel overwhelmed by all of this, work closely with your professional tele-fundraising partner. They will help you every step of the way! Remember to keep them informed of your events, news, and programs so the callers can discuss with donors should they comment or ask.
If you have any questions or comments about this article, I would love to hear from you! Please feel free to email me any time or call 613-841-9850 ext. 3030.
Alison Keys, president of Keys Direct Marketing and Communications, is recognized as a direct marketing strategist and communications expert. For nearly two decades, Keys Direct has provided high quality tele-fundraising, direct mail, e-marketing and consulting services to nonprofits. Alison serves as a mentor to Keys Direct staff as well as a hands-on partner with the agency's clients.
She's the mother of two "amazing" teen-agers who have been encouraged from an early age to be actively involved in the causes that are close to their hearts.