A nonprofit's website must connect constituents to your cause. According to Ipsos Reid's, What Canadian Donors Want study, 41 percent of Canadian donors turn to an organization's website to decide if they will make a donation.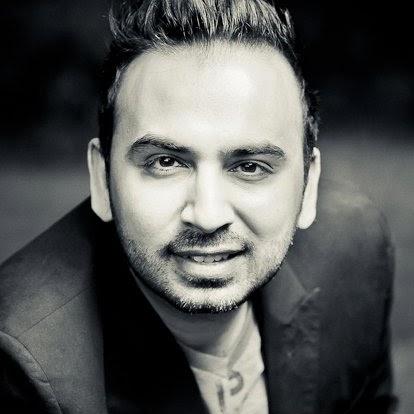 In order to design a nonprofit website that connects constituents to your cause and drives donations you must:
Understand your audience
Provide an engaging experience
Deliver the right content with an appealing design that's true to your brand
Insert the appropriate calls to action
So, where do you begin? You can start with the eight core design principles I always apply to web design.
1. Every pixel has a purpose
Even at your neighborhood grocery store, where every single inch of shelf space has an ROI attached to it, expert designers and strategists work to create an environment and shelving display that converts browsers to shoppers. In the same way, every single website pixel should be thought of as shelf space to further your cause. Your goal is to convert casual visitors to supporters, advocates and ultimately, donors. Ensure that every single pixel on the screen is accounted for within the design. This does not mean that every single pixel must be colored or manipulated, but rather – think about the positive and the negative space, balance and consistency – the pixels you don't touch are as important as the ones that you do.
2. Design must be audience-centric
Your audience is at the center of everything you do online. The design and content flow must cater to THEIR needs while being closely tied with YOUR organizational goals. It's a delicate balance, and not easy to achieve – but this is the difference between websites that are good and websites that are great. Great websites consider their target audience even before they are built.
3. Less is always more
Design is subjective. Some like clean and modern, while others prefer traditional and more elaborate approaches to design. Either way, there is always an elegant solution to the design challenge at hand. The way to arrive at this solution is to exercise the principle of 'less is more'. An over-designed website turns your users away. Keeping it simple and incorporating only the necessary elements to communicate your goals in a tasteful manner is a gesture that your audience will truly appreciate!
4. Maintain and improve your brand identity
Every time an organization goes through a redesign effort, careful attention must be paid to how your brand will be perceived with your new design. Is the design evolutionary or revolutionary for your brand? Pay careful attention to elements that defined your brand in the first place, and ensure they are being refined rather than redone. Make sure that the new brand and design still conveys the history and the essence of your organization while communicating your mission clearly and effectively.
5. The purpose of the website should be obvious
Website audiences make decisions in split seconds. For example, even on a SERP (Search Engine Results Page), we click on multiple websites within a few seconds to find the information we are looking for. The website that eventually wins our attention is usually the one that communicates its purpose and its content in a logical way that is easy to understand and digest right away. Make sure that your mission and purpose are reflected in your branding, imagery, strategically positioned content and navigation.
6. Focus on moving the audience
Let's face it. Your website does not exist as a boutique just to show off information about your organization. Instead, it's actually a tool that you have employed to mobilize your audience. Make sure that your content on the homepage is focused on three key items:
Mission: What does your organization do and why it's doing it
Successes: What are the results of your actions
Call to action: How can your audience help?
Your audience has to be "sold" on why they should do what you want them to do... so let them know who you are and what you have done. Then create a path for them to perform an action!
7. Think outside the box
Design is very subjective. It is the first thing that your audience experiences when they come to your website. You only have a few microseconds to impress them. In addition to logically placed content, it is very important to approach design in a sophisticated manner that makes your audience feel comfortable and gain confidence in your organization. As with all things creative, it's easy for a web designer to get carried away with completely a conceptual, avant-garde and non-practical look. Ensure that you maintain the spice of the conceptual domain but balance it with usability for your masses. The key to success is make it easier for your audience to explore your website and understand your mission – this is how both you and your audience win!
8. Put your content management systems (CMS) to good use
If your website is running on a CMS, congratulations.! You have already started to develop your web presence in a dynamic environment that can grow (assuming you made a good decision on the CMS. That is another topic of discussion altogether!). The next step is to ensure that you are putting it to good use by maximizing its potential.
With this quick list as your guide, you're on your way to providing a better constituent experience via your #1 marketing vehicle – your website.
Want to learn more? I recently presented these core design principles in a webinar for Canadian nonprofits. You can register and watch a recording of the webinar here.
Raheel Gauba is a manager of online strategy at Blackbaud, where he has led the delivery of more than 400 websites.