What's the most important element in your direct mail package? They are all important, of course, but I would pinpoint the outer envelope. What could be more important than the piece that invites your recipients to come in and have a look? It's the window-dressing that entices them to browse.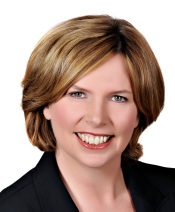 When your donors or prospects sort through their mail, what do they see? Bills, notices, flyers – nothing too personal any more – maybe the odd personal letter or package from a friend or relative, maybe that book they ordered. That's why your envelope is so important.
It has to stand out and arouse their curiosity – entice them to keep going, to open the flap and see what's inside. You have about ten seconds to grab their attention – just like a headline in a newspaper – before they decide whether to toss your package (the one you agonized over for hours) into the garbage or open it and read on.
How do you create a great envelope? Keep your recipients guessing. Other than your logo and address (both standard elements that must be there), you can be pretty creative as long as you meet Canada Post standards. Different window placing, colours, graphics, printed material on both sides, teasers, various sizes (#10, #11, 6 x 9 etc.) make your outer envelopes interesting. Sometimes you can even use a blank outer envelope if you're out of ideas! If you decide to use teaser copy on the outside, make sure it is answered within your letter.
Once your reader is inside, you impress them with compelling and urgent stories, variety (donor impact statements, surveys, inserts, offers, newsletters and more) and a great call to action. But if they don't open it in the first place, you've lost their attention and the opportunity to receive a donation or welcome a new donor.
Alison Keys, president of Keys Direct Marketing and Communications, is recognized as a direct marketing strategist and communications expert. For nearly two decades, Keys Direct has provided high quality tele-fundraising, direct mail, e-marketing and consulting services to nonprofits. Alison serves as a mentor to Keys Direct staff as well as a hands-on partner with the agency's clients.
She's the mother of two "amazing" teen-agers who have been encouraged from an early age to be actively involved in the causes that are close to their hearts.
Contact Alison at Alison@keysdirect.com.