"Visual storytelling" seems to be the new buzzword floating around nonprofit blogs and conferences around the globe. Social media platforms like Twitter, Facebook, Pinterest and Instagram are a fantastic way to share your organization's story, and it has become clear that pictures and videos generate the most traffic. Sharing visuals on social media communicates your mission to your followers. They are more likely to be liked, shared, retweeted and pinned, thereby spreading your mission achievements to an even wider audience.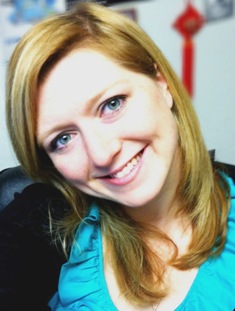 So how do you go about doing that when your organization assigns you the "social media stuff"? There's good news: you don't have to be a graphic designer or even have a lot of time to create awesome visual content. You just need the right, easy-to-use tools!
Here are a few of my favorite tools that will make creating eye-catching visual content quick and painless.
Quozio
Quozio is great for nonprofits that may not have much photo content to share, but who still want the benefit of sharing visuals on social media. Quozio takes your text, whether it's statistics, quotes, or a call to action, and puts it on a photo or a basic color background.
This a very basic tool is not very customizable, but it is extremely easy to use and gets the job done quickly. You can share directly to social media or right-click your image and save it to your computer (I recommend the latter so it can always use it again in the future). Quozio even has a bonus feature called a bookmarklet that allows you to highlight text on any website and quote it. Skill level: beginner
PicMonkey
PicMonkey is a wonderful online tool for uploading and editing your own photos. You can perform simple edits like cropping, resizing, adjusting the color, and so on, as well as adding text, effects, overlays, shapes, and much more to make all those fun little memes that are all over social media. You can even create a collage of several pictures.
PicMonkey is free, and when you're finished editing you can save your photos to your computer or share them on social media directly from the site. Additional features are available to those that register and pay for membership, but this is not required for basic use. Be sure to check out the PicMonkey blog for some great tips. Skill Level: beginner to intermediate
Easelly
Easelly allows you to create your very own infographics – easily! Joking aside, we know that infographics are a great way to share statistics and other information visually. Easelly simplifies the process of creating them so that you don't have to be a graphic designer to get great results.
You will have to create a free account in order to save, but you will be able to keep all of your creations within your account. Then just choose a "vheme" (visual theme), drag and drop it onto your canvas, add/change the graphics and text to meet your needs, and save. Everything is customizable. Watch the video clip and see for yourself. Skill Level: intermediate to advanced
Instagram
The hugely popular photo sharing app for iPhone and Android has just released an update that adds video to the mix. This great new feature seems to be a direct response to the Twitter-friendly app, Vine, that hit the scene just a short time ago. In my opinion, Instagram did a great job of listening to their market and addressing all of the shortcomings of the Vine app.
So what does this have to do with you? If a picture is worth a thousand words, then video must be worth a million. As I mentioned previously, not all nonprofits have great content for photos and most don't have the budget for highly produced videos. With the Instagram app literally in your back pocket, you can quickly create and share great videos of volunteers in action, donors dancing at your gala, and your constituents benefiting from the services your organization provides.
Instagram is so easy to use! Really, anyone with a smart phone can do it. Simply select video mode by tapping the little video camera, then press and hold the red button to record short video clips. If you don't like the last clip you recorded, you can click the back arrow and confirm to delete the highlighted section by clicking on the trashcan. Once you've got your recording the way you want it, you have the option to select a filter effect for your video or continue with the "normal" appearance. Finally, you will choose a cover frame, add a caption, and select which social media channels you would like to share your video. Wasn't that easy? Okay, so your videos are not likely to win an Academy Award, but no one is expecting that kind of quality on Instagram. You can download this app for free from the App Store or Google Play. Skill level: beginner
So what are you waiting for?! Go try out at least one of these tools and start sharing your shiny new visual content right now. As with all social media tools, you just have to be brave and go for it!
Leslie Ziegler is the Social Media Specialist and Community Manager at Sage Nonprofit Solutions, a software company that provides nonprofits and government organizations with financial and fundraising solutions. Share your visual storytelling successes, failures, and questions with Leslie on Twitter @LeslieAlisonZ