Now that 2013 has faded away, let's take a look at five trends that will continue to challenge, inspire and shape our fundraising strategy and plans in the new year.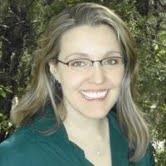 Generational differences
A recent study commissioned by Blackbaud and HJC examined the giving habits of four generations of Canadians. The study found that 9 in 10 Canadians give. Civics, born before 1945, are the most generous, and they are closely followed by Boomers ages 49 to 67. Not surprisingly the generations differ in the number of organizations they give to, the size and frequency of their gifts, how they prefer to give and engage with nonprofits.
That means the best way to appeal to donors across the generations is to implement a diverse, multichannel fundraising strategy and plan. It's not email versus direct mail or social versus events. It's using all of the available channels with different messages optimized for each unique audience. Make 2014 the year you include generational preferences in all your fundraising plans. And don't forget the Homelanders or Generation Z (those born after 9/11). Include events that are kid-friendly and provide opportunities for your donors to involve their children in your organization.
Big data
There's a lot of discussion of "big data" and confusion over what it is. Simply put, big data refers to the volume, variety and velocity of data that is created, collected and stored in open and proprietary databases. IBM estimates 2.5 quintillion bytes of data are created each day. Here's a helpful infographic from IBM about big data.
Unless you are taking full advantage of your CRM, email and online marketing platforms to generate vast volumes of data, little of the "big data" trend likely applies to your nonprofit today. What you can do now is to learn how to skillfully work with data and use it to inform your decisions. This year focus on getting to know all you can about your donors so you can engage them in a more personal way.
Your CRM is the best source of information about your donors. Is it capable of collecting the right data points so that you can create relevant and targeted communications? At a minimum, you will want to track age, gender, volunteer activities, contact information, relationships and giving history of your donors.
Social media
Continue to grow your nonprofit's presence in social media, making sure you have a profile in the major platforms. Know that measuring social media with transactional metrics such as dollars raised will only disappoint. Instead, focus on listening and engaging your donors and supporters in social media.
Ask your marketing and communications team to train staff, key volunteers and board members in using social media. In particular, teach everyone how to "listen" online by following your nonprofit, similar organizations, news outlets and nonprofit hashtags. Using a free tool like HootSuite, each member of your team can monitor conversations on up to five social networks. They will expand your listening network and your organization's ability to identify supporters, issues, sentiments, events and stories that are relevant to your nonprofit in real time.
As you engage donors online in social media, seek opportunities to connect with them offline. Send a handwritten note in response to a tweet or pick up the phone after a Facebook post and say hello. Try to get in touch and be social the old fashion way. Your donors will take notice and appreciate the extra effort.
Content
Social media provides a variety of platforms for engaging donors, but the fuel that powers all of them is content. The Content Marketing Institute (CMI) and Blackbaud recently published the 2014 Nonprofit Content Marketing Report revealing 92% of nonprofit professionals use content marketing, but only 25% have a documented content strategy in place. Think holistically about what you will share in social media and make it a goal to develop a content strategy this year. Here's a guide from CMI to reference as you develop a content strategy for your nonprofit in 2014.
To ensure your organization's content stands out, tell stories that your supporters can be a part of, relate to, consume and share with their friends. As you begin to think in stories, remember that all of the major social networks love images. Include pictures with your content and you will increase the chance that your message will be read and shared.
Mobile
Nearly 27 million Canadians (75%), have a mobile phone, and 48% of those mobile owners have a smartphone according to the Canadian Wireless Telecommunications Association. Soon, mobile devices will overtake PCs as the most common device on the Internet.
Why am I highlighting mobile as a trend? Because it continues to be critical for your fundraising success, yet not nearly enough nonprofits have a mobile strategy in place. To get started, at the very least, make it a priority to optimize your website's donation page and email campaigns for mobile viewing in 2014.
Conclusion
These five trends aren't the only things affecting fundraising, but they continue to be significant ones to act on in 2014. The year is sure to be challenging and rewarding as fundraisers continue to do more with less, innovate, create and implement their fundraising strategies and plans. Those who take a holistic view of their fundraising efforts, integrate communications across channels, and leverage their data to understand and engage donors in a more personal way will be sitting in a very good position this time next year.
Patricia Tynan is a Senior Channel Marketing Manager at Blackbaud. She is an active volunteer serving as vice president of the board of directors for Front Steps, a nonprofit working to end homelessness in Austin, Texas, and member at large for the Central Texas World Future Society. Patricia holds an M.T. in Strategic Foresight from the University of Houston and a BA in Government from The University of Texas in Austin.