Donors are guarded, say the fundraisers I've worked closely with. They find it difficult to get prospective and current donors to open up to them, whether it's face-to-face or over the phone. Yet understanding the donor forms the heart and soul of a fundraiser's work.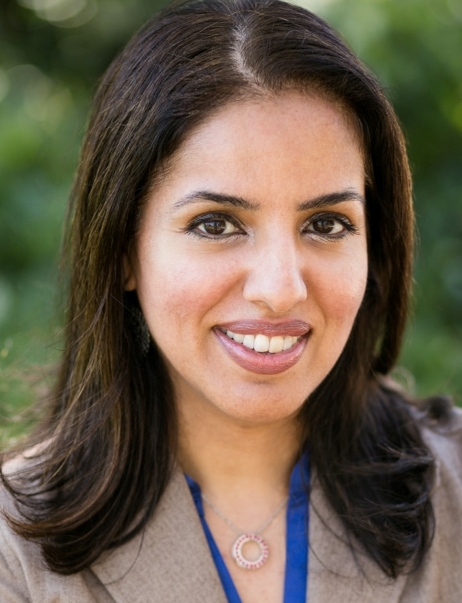 Who is she and where is she from? What motivates her to give back? How would she like to be acknowledged for her generosity?
The start of a new year is a good time to reflect on who you'd like to understand better among your charity's champions. Perhaps one of your volunteers is reaching a five-year milestone with your charity. Or a monthly donor has recently divulged she is leaving a bequest in her will. Who would you ask to sit down with and have an engaging conversation to build a new level of understanding?
As the sole prospect researcher at a community nonprofit, I'm new to the donor relations world, but not new to interviewing people for news stories. Getting someone to open up about herself takes practice. Once an invitation to talk has been accepted, consider these tips and techniques to help you communicate with your donor in a more meaningful way. Coincidentally, all begin with "I." (That means you!)
Be informed
Do your homework before the phone call or visit. Some basic web searching should suffice to find out what you can about your donor in the public realm. This is the kind of information she will likely expect you to know already, and it focuses the time you spend together.
Request some research. Then go over it with your prospect researcher – if you're fortunate to have one or a team on staff – well before the call. Tackle any questions and aspects of your donor's background, interests and philanthropic history that stand out. Offer feedback on the details provided to you.
Develop some questions for your donor and write them down. If you're new to fundraising or maybe even intimidated by your donor, try practicing what you'll ask and say by role-playing with your researcher. (I would be honoured to act as the donor). You'll develop intelligent talking points to help the call go smoothly.
This will not work, dear fundraiser, if you wait until 20 minutes before the call to read the research.
Be interested
Whether she has a high profile in the community or flies under the radar, your donor has a story to tell.
Author William Zinsser offers articulate reinforcement in his book On Writing Well:
"Most men and women lead lives, if not of quiet desperation, at least of desperate quietness, and they jump at a chance to talk about their work to an outsider who seems eager to listen."
So go for it.
Ask open-ended questions. Prod for an example. Go back to a point you didn't hear the first time or don't quite understand, but don't push. Break up the personal Q&A session by seeking advice on how to move your mission forward.
Really listen.
In a CAGP webinar on "how to gather, write and publish your donor stories," Leah Eustace offered examples of some practical questions and how to ask them pragmatically.
One of Leah's questions I would be sure to ask is, "What prompted your first gift to our charity?"
Why did you choose us?
If you meet face-to-face, do something that a journalist is cautioned against doing during an interview. Nod your head in occasional agreement. Empathize. Smile. Let her know you're engaged by what she's saying.
"I hear you."
Ask your donor for permission to pull out the questions you prepared in advance and jot down some notes about what she's sharing. She may be flattered by the thoughtful preparation you did before the call.
Be interesting
You have your own story, so why not share it? You're passionate about the organization you work for each day. Why did you choose the charity that brought you and the donor together in conversation? Having a sincere, two-way conversation makes it easier for both of you to open up.
Your donor may be grateful you did.
Preeti Gill is passionate about prospect research and fund development. She recently joined Canada's largest community foundation, Vancouver Foundation, to revamp the research and prospect management program. Prior to that, she spent close to ten years in higher education advancement.