After four articles, you must be wondering how much self-reflection we will have to complete. We are done; enough of this reflection! Let's do something already!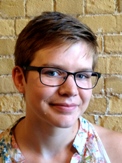 Action is the fourth step of the (me)volution model. Today we will evaluate the action of a best practice in donor stewardship: the thank-you. A personal, hand-written thank-you to a volunteer or a donor is the most obvious and coveted stewardship method.
Is it the most plausible? No. It's a lot of work when you have a lot of donors.
So why would your organization implement such a thing? Because writing a simple "Thank You" on your typed letter is a small action that creates a larger reaction. As a philanthropist who works in the nonprofit sector, wouldn't you be thrilled to see just one phrase on your pledge, solicitation or thank-you letter that says "Thank You!"? Personally, that letter would make it onto my fridge. Imagine the power this action would have for your cause!
The power of many
I worked for a post-secondary institution where the Director of Annual Giving took a few moments to add a hand-written "Thank You" at the bottom of a pledge acknowledgement letter and sign his name. The original letter was typed, just as all are, but that simple hand-written "Thank You" was extremely powerful. That small action rippled out to our donors.
Your Director of Annual Giving cannot sign thousands of letters every week, but if everyone in your office were to spend 15 minutes a week doing so, it would help maintain relationships and quite possibly increase gift size and donor retention.
"But Christina, they only donated $10, not $100,000!"
So? The $10 is just as important as the $100,000. Fiscally, some gifts are worth more than others, but when we look at the intrinsic value of a donation, every single one is the same. Your donors, no matter the level at which they donate, believe in your cause just the same. In return, you should treat them with the same courtesy. Wouldn't you agree?
Common goal of all philanthropists
Action the fourth step of the (me)volution model begins your journey with others. Brittany Wilson, Marketing and Program Development Intern at Starlight Children's Foundation Canada, says "Together with all other philanthropists, whether they know it or not, we are working towards a common goal. This common goal is simply making the world a better place."
Brittany believes that no matter how small our actions are, they will eventually help another human being. No matter how small or menial a task has ever seemed to Brittany, she strives to complete it with competency and grace knowing that we are all part of a larger process to change lives.
For every action, a chain reaction
You're asking me why you had to go through the first three – compulsion, commitment and confidence – when you are already working and taking action in your own organization. The answer – because we could all use more introspection, and because returning to the core of the work you complete at your organization can help you become a stronger and more effective leader.
In (Me)volution, co-authors Tony Myers and Jon Duschinsky write, "Put simply, when you actually 'do' something, however small, however minor, however apparently unlikely it is to create change, you set in motion a chain reaction that other people can witness and relate to. Others can begin to engage with your action. Motion and impact are created, and that is the beginning of a movement."
It's time to start your movement; whether it's to appreciate your donors and volunteers at a higher level or work towards your (me)volution. Remember no matter the size of your action, it will ultimately make a difference.
Connect with the (Me)volution community on Facebook, Twitter or their blog.
Christina Hemens was drawn to philanthropy while growing up in Muskoka, Ontario. At Concordia University in Montreal, she honed her philanthropic spirit and passion for fundraising. After completing her post-graduate certification in Fundraising and Volunteer Management from Humber College she is now Marketing and Communications Coordinator at (me)volution, where she is able to create a positive difference in her lifetime.
Contact her through @ChristinaHemens or by email.