Thanks to the great direct marketing fundraiser, Harvey McKinnon, more and more charities are reaping the benefits of sustained monthly giving strategies. Monthly donors are some of the best and most loyal donors we know. But to avoid losing them, we have to get recruitment, retention and renewal right. Here are some helpful tips: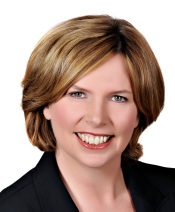 Recruitment
1) The best success comes from campaign integration or a two-step approach. The most common is direct mail followed by phone, or a warm lead generated by an on-line community or referral system such as Care2 or Change.org followed by phone.
2) Using the phone to recruit monthly donors is by far the most cost-effective channel. It often achieves response rates (defined as credit card or EFT signup during the call) of 3% to 15% or higher, depending on the donor segments you call and the strength of your data.
3) Face to face or direct dialogue is also a great way to acquire new monthly donors. But note that they have high attrition rates when compared to other channels.
4) Promote your monthly donor program every chance you have.
5) Use all of the methods above to be a monthly giving powerhouse and take your charity to the next level!
Retention
1) To decrease new monthly donor attrition rates, incorporate a monthly donor loyalty program. This can include a series of e-mails followed by phoning and/or mailing new monthly donors to further engage them in your cause.
2) Always report how their giving is making an impact.
3) Reduce the number of mailings to monthly donors but keep them updated through newsletters, on-line communications, and one or two special direct mail appeals each year.
4) Thank them!
5) Send timely, accurate tax receipts at year-end or in time for tax returns.
6) Make monthly giving your top priority.
7) Budget for an annual telephone call to upgrade their donation and report how their gifts are making an impact – and of course, thank them again!
Renewal
1) If a donor's credit card or banking information changes, act immediately! Have your donor relations person call to obtain new financial information or write them a personal letter asking them to provide it.
2) If monthly donors cancel their support personally, be sure to record the reason. Often this is just a temporary situation that will be rectified, such as loss of employment. Call them back later (don't wait years!) to ask them to rejoin. Many will – they did it before and they'll do it again!
3) If they cancelled because they just don't wish to support you any more – perhaps their life goals have changed and they want to support a different organization for example – it is much more difficult to get them back on board. It's likely best to just let it be.
Alison Keys, president of Keys Direct Marketing and Communications, is recognized as a direct marketing strategist and communications expert. For nearly two decades, Keys Direct has provided high quality tele-fundraising, direct mail, e-marketing and consulting services to nonprofits. Alison serves as a mentor to Keys Direct staff as well as a hands-on partner with the agency's clients.
She's the mother of two "amazing" teen-agers who have been encouraged from an early age to be actively involved in the causes that are close to their hearts.
Contact Alison by email.