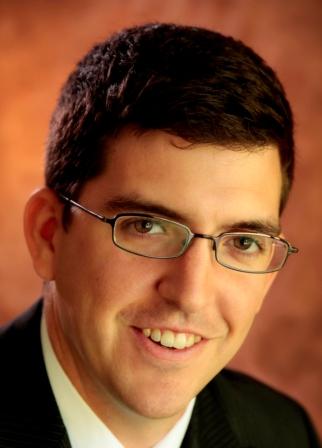 The number of Internet domains is set to multiply by the end of next year. And not all the new domains are ones that a charity's board would want associated with their institution. Organizations and brand owners are generally advised to secure any Internet domain names related to their brand that they would not want anyone else to register, since it can be costly and time-consuming to obtain the right to a domain name after it has been registered by another party.
Two recent developments regarding top-level Internet domain names will be of interest to brand owners.
Diverse domains launch soon
First, on June 20, 2011, the
Internet Corporation for Assigned Names and Numbers
(ICANN) announced its plan to increase the number of generic top-level domains ("gTLDs") from the current 22, which includes such domains as .com, .org and .net.
It is expected that a wide range of diverse domains will result from a new program that will allow prospective registry operators to apply for the creation of new gTLDs beginning on January 12, 2012. The new gTLDs are expected to become operational as soon as late 2012.
Brand owners should monitor this development as new information becomes available and be prepared to secure any new domain names that they would not want a third party to register. More information regarding the new gTLDs can be found online at
http://newgtlds.icann.org/
.
Avoid adult entertainment brand
Second, the new sponsored top-level domain name ".xxx" will be launching in late 2011 for members of the adult entertainment industry. This is of interest because
ICM Registry
, the registry for the new .xxx domain, is allowing registered trade-mark owners to block their trade-marks from being registered as .xxx domain names by third parties, even before those domains become available for registration by the general public.
A benefit of this "blocking" process is that the trade-mark owner pays only a one-time blocking fee and would not have to actually register the domain name. Further, a party who blocks a domain will not appear as the domain's registered owner in a WHOIS search. The application period to block .xxx domain names is open to owners of registered Canadian or international trade-marks from September 7, 2011 until October 28, 2011.
This process may be of interest to many charities and nonprofits, but particularly to religious charities and those which focus on services for women. It provides a means by which they may protect certain .xxx domain names without publicly associating their organization with the domain.
Organizations wishing to protect a brand for which they do not hold registered trade-marks may register .xxx domain names when they are made available to the general public after December 6, 2011. But such a registration would result in annual renewal fees to maintain the registration, as well as the organization possibly being publicly listed as the domain owner.
Non-registrants may become extortion victims
If a .xxx domain name is not registered or blocked by an organization, then there is the possibility that the domain name might be registered and used as a domain for an adult website by a third party. That may result in significant bad publicity for some organizations, particularly religious organizations or charities which focus on providing services to women.
While it may seem unlikely that someone would want to use www.[yourcharity].xxx for their pornographic website, charity and nonprofit brand owners should be aware of the possibility that they could be targeted by a bad faith registrant, who may intentionally register their trade-mark or domain name as a .xxx domain for extortion purposes.
Indeed, there have been instances in which reputable organizations' expired domain names have been redirected to pornographic websites by a malicious registrant who would later offer to sell the domain name back to the organization at an exorbitant price. The launch of the new .xxx domain is ripe with similar opportunities for would-be domain hijackers, and in this regard charities and not-for-profits should be proactive in protecting their trade-marks and domain names.
How to protect your name, brand
Applications to block or register a .xxx domain name must be submitted through an accredited registrar. A list of accredited registrars is available on the ICANN website at
http://www.icann.org/en/registrars/accredited-list.html
.
The process of disputing a domain name after it has been registered by a third party is costly and time-consuming. By comparison, blocking or registering a .xxx domain name beforehand is simple and affordable for most organizations. For this reason, charities and not-for-profit brand owners would be well advised to take advantage of this unique opportunity. More information is available on the ICM Registry's website at
http://www.icmregistry.com/
.
Colin Thurston is a student-at-law with Carters Professional Corporation. Contact him at 519-942-0001 x232, 877-542-0300, or by
email
.