Fundraisers like measurable results. So it is encouraging when we come across a fundraising technique that has quantifiable, positive outcomes and recovers its costs. Simply finding people who've moved can retain their contributions.
When donors move, it usually means the end of a valuable relationship. Your messages no longer reach them by mail, and their gifts come to an abrupt stop. Previously we could rely on Canada Post to return advertising mail, but now you must pay a surcharge to return undeliverable Admail. And updating databases from manually returned mail is just not practical in most cases.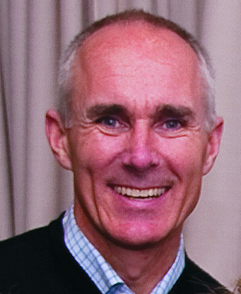 Fortunately, there's a solution - the National Change of Address (NCOA) service. It updates addresses and delivers considerable ROI. With over 15% of Canadians moving every year according to Canada Post, NCOA is something to think about if you want an up-to-date donor database.
How it works for you
NCOA programs export the recent donor addresses from your database and correct them, finding the movers and identifying duplicates and those without forwarding addresses.
The case study below is typical. A hospital recently used NCOA on its donor list and protected, by its own estimate, over $6,600 in gifts. That hospital saved over $5,600 after the costs of the data cleanup.
* (# of donors x % of movers found x average response rate x average donation)
Additional NCOA benefits include
Removing some donors from your list because they moved out of the country or didn't share their forwarding address;
Cleaning all the addresses in the your database - movers and non-movers - during the address accuracy process that is part of the NCOA processing; and
Eliminating duplicate names and addresses,
Both large and small lists benefit from NCOA. For example, a church with a list of just 500 families had an NCOA update that resulted in 40 names of movers who had not been updated. The ability to build on those relationships would have been threatened without the use of NCOA.
Long-term benefits
Most fundraisers use one database or another to record their donor information. Performing the NCOA before a mailing project is effective, but it is best used to bring the corrected addresses back into the main database for future reference. Think of the long-term relationships you are protecting.
Exporting from and importing to most systems are standard features, but an experienced database manager should perform those steps. There are services that can help with those tasks. Since the benefits are so valuable, the extra cost of having some help with those steps can be justified.
Using NCOA can stop the natural attrition of your donor base due to movers. Finding and retaining a moved donor is much less expensive than finding a new one, and it is a tool readily available to every fundraising professional.
Steve Falk
has helped launch several not-for-profits, served as a volunteer board member, worked as a successful fundraiser and is now president of
Prime Data
. He can be reached by email.