Are you planning to produce an annual report this year? If so, you may want to consider producing a video annual report or VAR.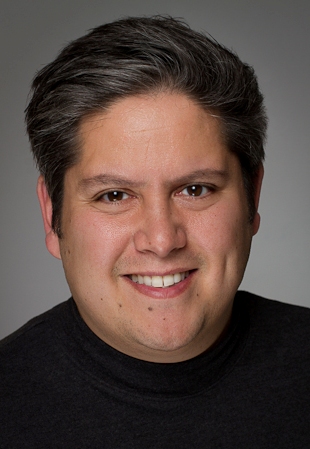 What is a VAR? Like a traditional annual report, a VAR is an opportunity to highlight your organization's successes in the past year and to communicate to your donors, volunteers and partners the impact that their support has on the work you do. But unlike a written annual report, a VAR allows you to reach more than just those on your mailing list. By playing double-duty as a fundraising video, a VAR can attract new donors, volunteers and partners.
According to a CBC/Radio-Canada Media Technology Monitor study, 71% of Canadians watched an online video in the past month. Posting your VAR on multiple websites (YouTube, Facebook, Vimeo, LinkedIn, Twitter, Google+) can increase your reach even more.
Video annual reports also have the advantage of a longer shelf life. Where a printed annual report most likely goes in the garbage once it's been read (if it's been read at all), a VAR stays on your website for as long as you want.
How to combine a video and traditional annual report
If you're not totally convinced that you can eliminate your written annual report altogether, you can still post it online as a PDF file and use a video annual report to complement it and highlight those areas of particular interest.
This can be accomplished using "annotations." Annotations are links embedded in the video itself which can link directly to PDF files, websites, and even other videos.
So for example, if during the video your executive director talks about operating expenses, a link can appear on the screen that will connect viewers directly with that section of the PDF file. Viewers can then choose to read it or not.
With annotations, you can even include a "Donate" button directly on the video, allowing viewers to click it and donate immediately.
Simple rules to follow
As with any other video, there are a few simple rules you should follow to ensure the effectiveness of VARs.
Include personal stories. Client and staff testimonials are great ways to connect with viewers. They show, rather than tell your audience why their support is important.
Keep it short. Two to five minutes is a good length. Anything longer and you risk losing your audience. Remember, a VAR is not simply a video version of a written annual report. It's the highlights of your accomplishments.
Don't forget your "ask." Since one of the biggest benefits of a VAR is its ability to do double-duty as a fundraising tool, don't forget to let viewers know how they can help. Also, don't limit it to asking for money. Take advantage of social media by asking viewers to share the video. Better yet, include a share annotation on the video itself!
A video is worth 1.8 million words
If you need more evidence on the effectiveness of video, a 2009 study by Dr. James McQuivey of Forester Research showed that a one-minute video has the same impact as 1.8 million words. This means that a single frame of video is the equivalent of three pages of text!
In the age of YouTube, which has over 4 billion video views every day, video is simply the most powerful tool you can use to communicate your message to as many people as possible. Moreover, with ever-shrinking attention spans and information overload, a video annual report may be just the tool you need to communicate that message quickly and clearly.
Here are some examples of video annual reports:
Peter G. Reynolds is a documentary filmmaker and video producer with For the Record Productions. He specializes in working with nonprofit organizations and disability groups, creating fundraising, advocacy and public awareness videos. He also works closely with the Deaf community, developing video content in sign language for all levels of government.
For more information, email him or visit www.ftrp.ca