You've heard of the Ten Commandments, but does this one ring a bell?
"Thou shalt not take without giving in return."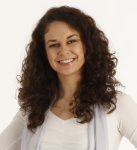 NPR reporter Alix Spiegel notes the insight of psychologist Dr. Robert Cialdini, who points out, "There's not a single human culture that fails to train its members in this rule." It's what makes us scramble in the back of the closet for a scented candle and a ribbon when a neighbor unexpectedly shows up with a holiday gift. It's why 200 families sent holiday cards back to a complete stranger simply because he had sent them one.
What does that mean for your nonprofit? Gifts for potential donors dramatically increase contribution rates. Here's the catch: the gifts do not need to be of similar value.
The Hare Krishnas raised millions of dollars in the 1970s by applying this strategy. Standing in high-traffic areas, the Hare Krishnas handed out inexpensive gifts such as magazines and flowers. They insisted that the gift was a no-strings-attached gesture of goodwill and did not accept returns. In turn, Cialdini discovered, many passers-by donated in denominations exponentially larger than the cost of a daisy.
Fundraisers will be interested in another of Cialdini's reciprocity discoveries, cited in the same NPR report:
A custom address label only costs about 9 cents, but it almost doubles donor response when compared to a direct mail piece without a gift.
Use the "benefactor-before-beggar" strategy to increase your organization's funding.
Tips to make the rule work for you
Make it personal. Custom gifts make the recipient feel valued and are less likely to end up in the trash. Something as simple as personalizing sticky notes for your targeted potential donors could make the difference between a daily reminder of your mission and an addition to the local landfill.
Make it useful Give them something they'll actually use, like office supplies, magnets, note cards, or a free song or ring tone from iTunes. In our recent Sage Nonprofit Insights study, 52% of the organizations surveyed answered that they do not provide promotional or motivational objects to their donors. Of the organizations who do use giveaways, the top three types of items were 1) Pens, pencils and markers; 2) Drinkware (coffee mugs, water bottles); and 3) clothing (t-shirt, jacket, dress shirt). What's more your gift doesn't have to be an object. Why not provide valuable insights like how your logic models have proven successful or the lessons you've learned about turning your activities into desired outcomes?
Don't stop believing Continue to send gifts to major donors even when they haven't contributed in a while. Your gift will serve not only as a reminder to donate, but will also create a sense of indebtedness to your organization.
Get in the spirit and give your targeted donors a gift. You may receive more than you expect.
Kathleen Denyer Hall is associate product manager for Sage Nonprofit Solutions, responsible for driving Sage Grant Management's development to better meet market needs. Over the last four years at Sage Nonprofit Solutions, Hall has worked with over 2,500 customers in fund accounting, grant management, and human resource software. She is known for injecting fun into her blogs, courses, and presentations. She is passionate about the sector and is a long-time volunteer at Big Brothers Big Sisters.