You've thought it out, you see the merits of using the phone in your fundraising program, and you finally have Board approval! What do you do next? What should you look for in a telemarketing partner?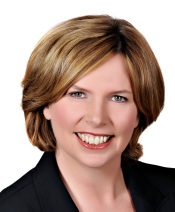 After raising money with the phone for more than 20 years myself, not to mention working with the odd telemarketing service provider, here are a few of the things I would want.
Fast fixes
The beauty of telemarketing is the ability to see results quickly – and you can change on the fly if you need to. I would want a partner that is able to make adjustments such as script revisions or a data change quickly and not make me wait a week or three.
Knowledgeable team
Your telemarketing partner's team should have a wide knowledge base and experience in many aspects of fundraising and communications. You should be able to trust that they know how it all works together and can recommend how to integrate the phone properly with your overall program.
Easy out clause
All agencies will want to work on a contractual basis, but you should be able terminate it easily if they are not keeping up their side of the agreement. But be fair. Let's face it, some campaigns are tough. You have to listen to their recommendations and give them a chance to work it out.
Honest estimates
We are not psychic, but we are expected to develop revenue and results projections. You should expect your partner to be realistic and not promise response rates and average gifts that they cannot achieve just to get the job.
Donor data now
Believe it or not, some charities are still signing telemarketing contracts that promise free money for the use of their good name. At the end of it all, they are no better shape than when they started because they don't get access to their donors until months or even years after the contract has ended. Steer clear of these "deals."
Balance respect and revenue
Your partner should respect your donors and realize that there is a fine line between being pushy and using rebuttals properly. They must strive for the perfect balance between donor stewardship and getting a gift. They need to try to leave each donor feeling good, not wishing they hadn't answered the call, after they hang up the phone.
Honest, timely communication
Your telemarketing partner should answer your questions promptly and provide detailed results daily. The lines of communication between you and your telemarketing partner need to be open and honest with daily updates.
Segregate pledges, real money
If you're like me, you'll want to see actual dollars, not pledged dollars that you can't count on. Expect your partner to report credit card or EFT donations separately from the "bill me" (pledges) so that you know your real revenue in the bank and what you've spent to raise those dollars. When pledges come in, they will be the icing on the cake.
Complaints rare, well handled
Your partner should promise few donor complaints. But if there is a complaint, you'll want to hear the recorded phone call so you can judge for yourself. It's a great to have a partner that records all calls so you can listen to as many as you want. That helps you to feel confident that your partner is representing your charity professionally.
To sum up ...
After it's all said and done, you want a partner that met their projections, provided feedback from your donors, returned all your data with updates and provided a comprehensive wrap-up report. Then you'll feel confident that you made the right choice!
Alison Keys, president of Keys Direct Marketing and Communications, is recognized as a direct marketing strategist and communications expert. For nearly two decades, Keys Direct has provided high quality tele-fundraising, direct mail, e-marketing and consulting services to nonprofits. Alison serves as a mentor to Keys Direct staff as well as a hands-on partner with the agency's clients.
She's the mother of two "amazing" teen-agers who have been encouraged from an early age to be actively involved in the causes that are close to their hearts.
Contact Alison at Alison@keysdirect.com.