Your annual report can be an amazing, multipurpose document that allows you to demonstrate the recent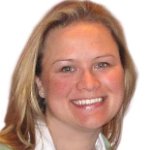 successes of your organization. It's your moment to shine, your moment to dazzle stakeholders with all you've achieved over the last twelve months. So why must they always be so boring?
Developing an annual report is often considered to be time-consuming and expensive, but it is a worthwhile investment if it's well-written and designed, and provides useful information.
More than a reflection of the past year, the annual report is also a powerful fundraising tool for the year to follow. In an effort to save costs, organizations are printing less and less copies of their annual report and only giving them out to board members and important stakeholders. The biggest mistake is failing to share it with future donors and corporate sponsors or partners. It can even be used for recruiting top talent.
Prepare an annual report people will actually read (and enjoy!)
It's called an Annual Report, not a "Historical Report." Always focus on the fiscal year and try not to go too far into details about the organization if it's not relevant to the year you're reporting on.
Stick to the facts, but tell stories. People remember stories and people share stories. They engage, inspire and encourage people to act.
Show me the money! In addition to the pages of financials you have to include, create lighter infographic-style visuals that will help every day donors understand where the money goes.
Have an online component that is compelling. Consider a microsite annual report instead of simply adding a PDF download of the report on your website.
Think video
Consider converting your print annual report into a video annual report. A video can reach out emotionally and create a totally different kind of impact while offering many possibilities that a printed report cannot. It can bring the commitment and emotional connections of volunteers to life, highlight the personality and dedication of your employees, show your facilities and programs in action and give donors the chance to see the human impact of their donations.
The use of video needs to be included as part of your organization's communication and marketing strategy and like any well-done communications effort, it can bring rewards that far outweigh the investment. When used well throughout the rest of the year, your organization can reap all kinds of unexpected benefits including increased pride among volunteers and employees, and greater community awareness for your cause. You'll also end up with several hours of footage that doesn't make it into the final edit, footage that you can repurpose for other videos throughout the year.
The effectiveness of video content is unquestionable. An organization that is willing to creatively use video will likely be perceived as a leader and one that is moving ahead of the pack. Photos and videos should be the core of every content strategy for social media. Having 1- or 2-minute punchy clips explaining your mission, latest accomplishment or fundraising event on your Youtube channel can go a long way. The Facebook community also craves video content so it's a great way to promote your Youtube channel and its content. Sprinkling capsules throughout the year on your social media channels is a great way to stay on the radar, stay interesting and relevant. So for your next annual report, consider the potential of video for your organization!
Reduce work, reuse content
Get the most out of your hard work by reusing elements of your annual report content throughout the year in other parts of your communications - such as social media, your blog and emails. When it comes to social media and a content sharing strategy, it is always better to come up with (and promote) original content rather than retweet or borrow from other sources. However, you are also busy communicating with donors; preparing your next fundraising event; and/or wrapping your head around your next annual report. So, don't overlook the fact that your annual report is a rich source of original content to share across all social media channels.
While charts and graphs may not be the sexiest form of content in the social media age, they still remain quite useful. Adding charts to your Facebook page throughout the year will help to keep it relevant. Since most social media fans don't have time to read a full annual report, it's important to feed them information in a way that resonates with them. Photo and video content are great options and smaller servings of information will allow you to spread out your content throughout the year, while creating greater impact.
It's not a chore – it's a fundraising opportunity
Instead of looking at this project as something you have to do, think of it as something you get to do. What is more rewarding than to look back on your achievements for the year? Give yourselves a pat on the back! Highlight the success and determination of your staff and volunteers, and don't be shy to address what your goals are for the next year. Let people know where you're heading and what they can do to help you reach your next set objectives. Have fun!
Kim Fuller is President of Phil Communications. A certified nonprofit consultant and marketing specialist, Kim has been active in branding, graphic design and internet technologies for 18 years and involved in philanthropy for more than two decades. Email her at kim@philcommunications.com.