Crowdfunding has received a lot of attention and although websites like Indiegogo and Kickstarter have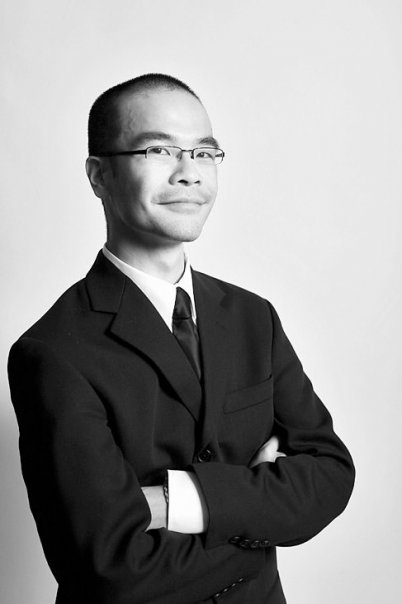 gained much popularity, the idea of pooling many small contributions to serve a greater need has been around for thousands of years. Traditionally, taxation and tithing have been ways to raise resources for larger projects, but what can you do if you're not a government or religious organization?
An early example of crowdfunding can be found in 1885. The American Committee for the Statue of Liberty had run out of money to build the pedestal for the statue and $100,000 was needed to complete the project. Joseph Pulitzer, publisher of the newspaper New York World, sent out an appeal to his readers and in just 5 months, over 125,000 people raised $100,000. It was a cause that caught the imagination of Americans and the majority of contributions were under a dollar. As well, everyone who donated was acknowledged in New York World.
Technology and timing
As far as online crowdraising is concerned, the first high-profile example was Karyn Bosnak in 2002. Faced with $20,000 in accumulated credit card debt, she created SaveKaryn.com and asked the general public for funding. At the time, it courted plenty of controversy, with critics dubbing it "cyberbegging," but she raised the full amount and demonstrated the early potential of the internet to connect personal projects to funding from individuals.
In the mid-2000s, a perfect crowdfunding storm began to emerge. YouTube was launched in 2005 and Facebook and Twitter were created in 2006. The iPhone came out in 2007, followed by Android in 2008. Finally, Indiegogo was created in 2008 and launched at the Sundance Film Festival while Kickstarter was launched in 2009.
All of these things together provided the perfect blend of technologies for crowdfunding to happen. YouTube provided a simple way to host video online while Facebook and Twitter were new platforms to easily share, well, nearly anything. Smartphones allowed people to share information on the go and so when Indiegogo and Kickstarter were launched, they were launched in a near-perfect environment.
A compelling appeal is essential
Two of the best known crowdfunding campaigns are Operation Let's Build a Goddamn Tesla Museum ($1,370,461) and Let's Give Karen, the Bus Monitor, a Vacation ($703,168), which raised funds from tens of thousands of contributors. However, these are exceptional cases and for the average nonprofit organization, crowdfunding campaigns will typically be administered on a smaller scale.
Crowdfunding allows organizations or individuals to put up an online appeal for the general public to raise funds for a cause. Campaigns typically run over a limited time frame, not longer than a few months, and it can be a useful tool for nonprofits that have a very specific goal for project-based funding as well as a highly active network of supporters. If you have volunteers or alumni that you have previously engaged, but have not asked for a contribution to your organization, a crowdraising campaign may be worth consideration as a way to reach out to them.
An important element of any crowdfunding campaign is that needs to be compelling and this is often done through video and pictures. Take the time to craft a powerful video to frame your appeal and make it one that people would want to share on social media.
Crowdfunding campaigns also often offer perks for contributors. I have led a campaign where individuals have been more than happy to contribute $50 in return for a personalized postcard from the recipient who was able to attend a summer camp through the funding. There are also platforms like Weeve that are available to nonprofits to issue tax receipts to contributors.
It is important to note that crowdfunding should not be used as a substitute for regular fundraising. When it comes to raising operational funds, traditional fundraising is tried, tested, and true. However, when it comes to funding projects, crowdraising may be a way to rally your supporters and the general public around your cause.
Crowdfunding certainly isn't easy, in fact, it takes a lot of work, but it is certainly worthwhile. In 1962, John F. Kennedy exhorted the American public to rally behind him to put a man on the moon, not because it was easy, but because it was hard, and "because that goal will serve to organize and measure the best of our energies and skills."
The crowdfunding campaigns I have had the privilege of being a part of are some of the most challenging projects I have ever led, but they have also been the most rewarding. This type of campaign can be resource intensive, but it is also highly personal as you have the opportunity to connect with each individual contributor. Crowdfunding is an opportunity to marshal the collective effort of your entire organization and your extended networks and can truly serve to organize and measure the best of your energies and skills. If that is a challenge you are willing to accept, and unwilling to postpone, it is one that can certainly be won.
Jason Shim has spent his career working with youth and technology and understands the challenges of the front line, helping numerous nonprofit organizations develop and deploy effective digital media strategies and policies to better engage community members. Currently, he serves as Digital Media Manager for Pathways to Education Canada leading the organization's national digital strategy.