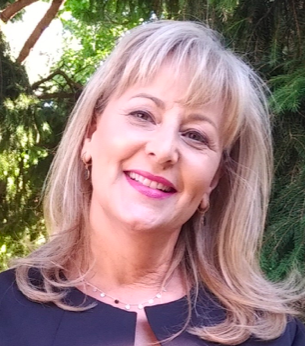 This is the absolute truth. Some of my favourite people are accountants. Most of them I've met through volunteer activities. They join Boards and Committees. They bring humour, often of the self-effacing sort, and rational, logical thinking to difficult conversations. They are smart, open, honest and transparent. They are quiet, kind and generous with their time, talent and treasure. They make a difference in the world with their perspectives and approach to the volunteer work they do. They are thoughtful, intentional and occasionally introverts.
Another truth? Some of my least favourite people are accountants. They were the ones who couldn't see the story in the numbers. They saw only deadlines, regulations and compliance requirements. They did not relate to others as human beings but as a means to an end. They did not join in the lunchroom or stop to speak in the hallways. They may even have appeared arrogant and self-righteous.
Truth number three? I could take the word accountant out of the sentence above and replace it with almost any job function. Fundraiser, marketing executive, human resources professional, program manager. And this is at the root of so much of the dysfunction in our organizations today. We put people in buckets. We make assumptions. We've stopped talking to each other.
Attending the CPA Ontario Not-for-Profit Summit was simply amazing. The speakers were outstanding. At the outset, Betty Ferreira, FCPA, FCMA, who led the planning committee along with Bill Kennedy, CPA, CA and Dave Tymchuk, MBA, CPA, CGA, pointed out that the plenary speakers were all given the option to engage in some TedTalk style training. I don't know how many took CPAO up on the offer, but all of the folks who took the stage during each session I attended were excellent. My only disappointment all day was that there were not more Executive Directors, CEO's and Chief Development Officers in attendance.
The day started with a presentation from Alex Bennay, Chief Client Officer at MindBridge AI who spoke about technology trends and the future of digital from a big picture perspective. The reliance of high tech offerings here in Canada like doing business by fax machine versus Estonia one of the most "tech savvy countries in the world." This set the stage beautifully for Anne Connelly from Singularity University to explain and explore Blockchain and crypto-currency and celebrate some of the cutting edge organizations using this technology to raise funds and deliver programs. Shout out to Pathways to Education and Médecins Sans Frontières. The early morning wrapped with a session on impactful communication and storytelling with Nick Kindler from Talk Boutique and a team of seven conference attendees who told a story set in Thunder Bay with sinking ships and looming deadlines that ended in promotions and shining skies.
Now here is the biggest difference between a conference hosted by CPAO and one hosted by AFP. As we broke for coffee, there was no eruption of sound. No sudden explosion of conversation that can be, for those of us who live as introverts in an extrovert's world, overwhelming. It was, relatively speaking, quiet. It isn't that folks weren't speaking to one another. They were. It was just a whole different level of volume!
If you have not attended this event, give it a try next year. I'm hoping for a panel discussion on how to break down silos and help CFO's and CDO's work better together. What do you think?
Maryann Kerr is Chief Happiness Officer/CEO and principal consultant with the Medalist Group. She is a true believer that the health and well-being of our workplace is directly correlated with the health and well-being of our employees. With over 30 years in the philanthropic sector, Maryann has served multi-faceted local, provincial and national organizations in executive leadership as well as senior philanthropic positions. She currently sits as Past-Chair of the Board of Directors, Gilda's Club Greater Toronto and as a Member on the Board of Directors for Next Gen Men. Over the course of her career, Maryann has worked with outstanding teams of volunteers and staff to raise over $100 million for the social profit sector.
The Medalist Group is a boutique organizational development and philanthropic firm founded in 2016 by Maryann Kerr, with a goal to co-create well-led, collaborative, inclusive workplaces where productivity/mission delivery and employee engagement is high, and turnover is low. The Medalist Group believes social change won't happen unless sustainable movements and organizations exist to encourage and develop a healthier workplace for a healthier you.