January is an ideal time to reflect on the past year and identify what went well as well as what you can do to improve in the next year. When it comes to social media plans, here are seven things you must do in 2013 to maximize your social media efforts: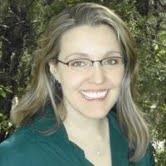 1. Use social media to listen
By listening to the chatter, you can discover trends that will impact your organization. Stop thinking of Twitter as another mouthpiece for your organization, and instead think of it as your discovery engine. Track #hashtags to listen to the conversation about a particular topic, follow and listen to what similar organizations are talking about, and most importantly, follow and listen to your supporters.

2. Communicate with your donors
In December 2012 Sage surveyed our nonprofit customers about their strategies for cultivating donor loyalty. When we asked, "How many times did your average donor receive communication from your organization via social media?" 40 percent of the respondents answered "None."
We also asked if organizations recognize or acknowledge their donors in social media. Fewer than 25 percent said "Yes". This was surprising. If your organization is going to spend time and effort creating and maintaining social profiles, then use them to communicate! Use social media to acknowledge donors, thank them and keep them up to date on the status and impact of your organization.
A recent Red Cross survey found that 68 percent of social media users take time to learn more about a charity if they see a friend posting about it. Fifty-one percent say they have more respect for a friend who posts about a charitable donation, and 39 percent said they would donate themselves.

3. Publish quality content
High-quality content is not only the key to your website's search optimization; it is the fuel that powers social media. Your goal is to create relevant, unique, entertaining and informative content that your followers and friends will notice and share, directing more inbound links and social shares to your organization's website in 2013.

4. Create visual content
This expands on the "publish quality content" objective. All of the major social networks love images, so use them to tell your story. Whether you use Flickr for photos or YouTube for videos, people respond well to pictures. When you incorporate visual elements into your website and social content, you increase the chance that your message will be read and shared. Facebook says that posts with photo albums produce 180 percent more engagement than others. According to the marketing gurus at Hubspot, "90 percent of information transmitted to the brain is visual, and visuals are processed 60,000 times faster than words." Increase the reach of your organization's mission by communicating with pictures, videos, infographics and other visual content.

5. Count what matters
Do you feel like your social media efforts are faltering because of the number of Facebook likes or Twitter followers you have? My advice for 2013 – get over it! A large number of Facebook likes or Twitter followers isn't necessarily a sign of success.
What does matter is that you are growing a community of people who genuinely care about your cause, are listening to what you say and most importantly, are able and willing to act on the messages you send via your social networks. Counts are easy to understand and track, but this year make a resolution to track engagement.

6. Consolidate your social media efforts
There are a number of tools to help you participate, manage and monitor all of your social media profiles from one place on the Web. In the affordable category, HootSuite and Sprout Social top my list. These tools will save you time and enable you to achieve the first five objectives.
In using a new tool to manage your social profiles you may be tempted to share the same content across all of your social profiles and pages at the same time. Don't do it! Why?
Every social network has its own language. For your messages to be received and understood, you need to adjust your content to speak the language of each network. What's more, each social network has a slightly different audience. Identify your audience, then tweak and time your social messages accordingly. That leads me to my final recommendation ...

7. Integrate your social media efforts
I realize this is a huge challenge for most organizations and worthy of its own article. Your social media efforts shouldn't stand on their own or be an afterthought; they should be integrated with your organization's communication and development plan. Is social media a component? If not, it's time to adjust your plan. This may seem easier said than done but there are several things you can do now to improve your social media integration.
First, add social media follow icons to your website if you haven't already. Second, include social media follow or share icons in all your email communications. Once these two things are complete, identify your major events or fundraising campaigns. Events are inherently social, so they are ideal for social media integration. Brainstorm all the ways you can incorporate social media before, during and after your event. For example:
Use Twitter and Facebook to send "save the date" messages or to recognize event sponsors as they commit.
Your online fundraising tool may enable attendees to share the event with their social networks as they register.
Alternatively, you can collect registrations via Facebook Events instead of hosting a registration page. You can then use Twitter, Facebook, Instagram or Google + to share the event in real time.
After the event, use your social networks to thank supporters and continue the buzz by posting photos on Facebook or videos on YouTube.
Integration is essential for a successful social media program. Everything – from your blog to Facebook posts to Pinterest pins – must work together to support your organizational or campaign goals.
I'm sure social media is just one of the many priorities your organization has for 2013, so I kept this list short. It's better to start with a few achievable objectives rather than fail because you have taken on too much at once.
Patricia Tynan is Social Media and Community Manager for Sage Nonprofit Solutions. She is responsible for Sage Nonprofit Solutions social media strategy and cultivating the company's online presence through internal and external communities. Patricia is a volunteer and serves on the board of directors for Front Steps, a nonprofit working to end homelessness in Austin, Texas, and on the board of the Central Texas World Future Society.
Patricia holds an M.T. in Strategic Foresight from the University of Houston and a BA in Government from The University of Texas in Austin.